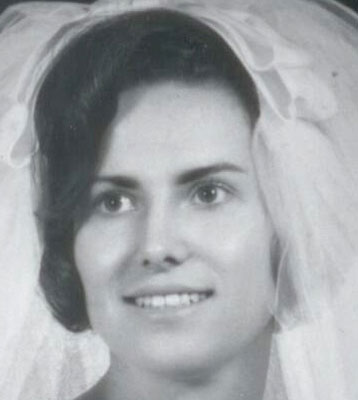 JANET M. PIKOS
YOUNGSTOWN – Private family services will be held at a later date for Janet M. (Heiser) Pikos, 69, who passed away at St. Elizabeth Health Center on Thursday, Feb. 21, 2013.
Janet was born July 1, 1943, in Beaver Falls, the daughter of George and Eleaner (Zingaro) Heiser, both deceased, and was a graduate of East High School in Youngstown.
Prior to her marriage to her husband, Anastasios "Stacy" Pikos, deceased, Janet worked in the Classified Department of The Vindicator. Later in life, she was a homemaker and served as a caregiver for the children of many area families.
She leaves to cherish her memories, her sons, Michael and his companion, Anne, of Austintown and Anthony and his wife, Tracey, of Upper St. Clair, Pa.; her sisters, Joann Saadeh and Cindy (Tim) Croll in California; and a brother, Charles "Chuck" Heiser (Francesca) in Texas. Her five grandchildren, Stacy, Nicky, Samantha, Matty and Alex, and many nieces and nephews, will all miss Janet very much.
Monetary donations may be made in Janet's name to Camelot Arms Nursing Home to benefit the activities and entertainment needs of the residents, c/o the Wasko Funeral Home.
Visit www.waskofamily.com to view this obituary and to send condolences to the Pikos family.
Guestbook Entries
Sign the Guestbook
---