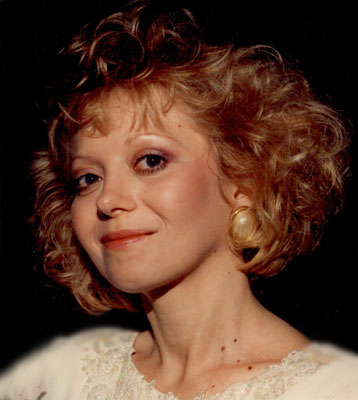 DENISE LUCILLE DEGEORGE
BOARDMAN – A funeral Mass will be held at a later date celebrated Father Peter Batts O.P. in Providence, R.I., for Denise Lucille DeGeorge, 55, who passed away Friday evening, Feb. 15, at St. Elizabeth Boardman Health Center.
Denise was born in Youngstown on Sept. 5, 1957, and was a daughter of William R. and Wilma D. Dukat Musser Sr.
She was employed by Regis Inventory as a supervisor and with the Marlboro Cigarette Company, where she was responsible for creating promotional product displays in various stores.
A 1976 graduate of Campbell Memorial High School, Denise enjoyed observing wildlife and treasured the company of her cat, Joey.
She leaves to cherish her memory, sisters, Marilyn Stoltz of Campbell, Vicky Bragalone of Hubbard, and Patty (Dave) Basista of Newton Falls; a brother, William (Nancy) Musser Jr. of Austintown; nieces, Tiffany Bragalone and Shirley Peacock; and a nephew, Steve Stoltz Jr.
Besides her parents, Denise was preceded in death by her brothers-in-law, Stephen Stoltz, Sr. and Kenneth Bragalone.
On behalf of Denise's memory, please send contributions to Angels for Animals, 4750 W. South Range Road, Canfield, OH 44406.
"Your life was full of loving deeds. Forever thoughtful of our special needs. Today, tomorrow, my whole life through, we will always, miss, love and cherish you." Author unknown.
Arrangements are by the McCauley Funeral Home.
Serving The Valley For More Than 111 Years.
Guestbook Entries
Sister and Niece
"Denise omg this is such a shock ,we are so sadden by losing you so young ,you shall always be in our hearts and minds forever ,if i've ever hurt you in any way at all i'm so sorry ,please forgive me ,We loved you so so much ,until meet again i will pray for you ,i'm taking care of your Cat Joey and we will love him and take care of him as long as he lives ,We will miss you so so much ,i just don't believe this yet!!!Eternal rest grant unto her O LORD and may the perpetetual light shine upon her(Denise) and may her soul and all the souls of all the faith departed through the mercy of GOD Rest in Peace Amen "
» Vicky&Tiffany Bragalone on February 24, 2013
Friend
"Denise will always be a great person and friend to me. I thank the Lord for having had Denise in my life."
» Debbie Sharshan Platton on February 24, 2013
"I will forever miss you. You were a wonderful friend.."
» Debra Leonard on February 24, 2013
knock knock......
"You will be missed! Can someone please post when and where service is ???"
» Lisa B. on February 24, 2013
"Denise, you were such a great person. I love you so much!! Kylie & Leah miss you a lot! Im so happy you got the chance to meet Lenny. Thankyou for everything you've done for me; everything from babysitting to cooking me my favorite hot peppers when I was pregnant. Im going to miss you. It's weird here with you not here. You'll never knock on my door again, I'll never knock on yours. All your lights are off and it makes me so sad. You were such a great person with a huge heart! We will always love you Denise. May you rest in peace. "
» Ashley Miller on February 24, 2013
"I am so sorry for the loss of Denise. Although I have not seen you for many years, I have wonderful memories of the entire Musser family. Denise was an adorable little girl who obviously turned into a beautiful woman. My prayers are with your family as you mourn her passing."
» Joyce Mansky Burnett on February 25, 2013
cousin
"My deepest sympathies for denise's family..so sad..rip denise"
» catherine stephenson on February 25, 2013
"I am so sorry for the loss of Denise. She was the sweetest, kindest, and loving little girl who turned into a beautiful woman. My heart goes out to the Musser family. She will be in my prayers always."
» DIANE(SHARSHAN)BATTAGLINI on February 26, 2013
niece
"I miss my Aiunt Denise so much ,she was so good to me ,forever in my heart ,we will take care of joey and we will love him just like our other cat's ,may you RIP now my love ,love you forever,there are no calling hours ,private burial services,ty to all her friends ,heep angels for animals in mind ,Aunt Denise's wishes"
» Tiffany Bragalone on February 27, 2013
Sister
"Their are no calling hours Denise was cremated ,her last wishes was to be placed her ahses by my mother and father at St john's cemetary in loweville ohio ,also keep angels for animals in mind for donations ty to all who cared so much ,its a very hard time for us right now."
» Vicky Bragalone on February 27, 2013
warm wishes to the family
"Dear Vicky and family: My sympathy for the loss of your sister Denise. I honor her life with my donation to Angels for Animals. I share the bible verse that always rings true. Romans 8: 38-39. For I am persuaded that neither death nor life, nor angels nor principalities nor powers, not things present or things to come, nor height nor depth, nor any other thing, shall be able to separate us from the love of God which is in Christ Jesus our Lord. Take care all, cousin Joyce"
» Joyce Mihalik Hudak on March 5, 2013
Sign the Guestbook
---