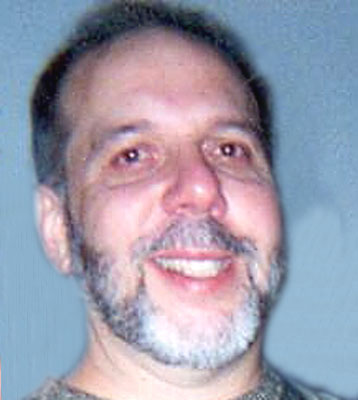 DAVID S. SPISAK
CAMPBELL – Funeral services will be held on Tuesday at noon at the Wasko Funeral Home, with Father Michael Swierz officiating, for David S. Spisak, 60, who passed away Thursday evening.
David was born Aug. 1, 1952, in Youngstown, the son of John A. and Helen Margala Spisak Sr.
He was a 1970 graduate of Campbell Memorial High School and later went on to earn his Associates Degree as a Licensed Practical Nurse from Choffin Career Center.
David was a lifelong area resident.
He worked for 29 years as a steelworker at Cold Metal Products and later worked as a LPN for seven years at the Ohio State Penitentiary.
David was a member of St. John Catholic Church in Campbell. He was an active member of the YMCA in downtown Youngstown.
He leaves to cherish his memories, his son, Stephen Spisak; his daughter, Christine Spisak; and a grandson, Mason Smith, all of Boardman; his brothers, John Spisak of Georgia and James Spisak of Texas; a sister, Kathleen Woodall of Youngstown; his former wife, Mary Jane Shannon; and many nieces and nephews.
David was preceded in death by his parents, and his son, David Spisak Jr.
The Spisak family has entrusted their loved one to the care of the Wasko Funeral Home and will receive friends Monday from 4 to 7 p.m. and again on Tuesday from 11 a.m. to noon.
Visit www.waskofamily.com to view this obituary and send the Spisak family condolences.
Guestbook Entries
"RIP! I will miss you!"
» Alanna Hopkins on February 24, 2013
YMCA Member
"To Dave (Spedo)Spisak,family Please accept my condolences on the passing of Dave,I saw him daily at the YMCA GOD bless all of you"
» Stan Markovitz on February 24, 2013
"I will miss you Dave !! Thoughts with you family."
» Theresa from OSP on February 25, 2013
"Binky, Aunt MJ, Stephen, and Christine....this is such a shock, as Kris just saw him last week at Carter's..I am sorry I cannot be with you as I am in CA on business. We need to get together as a family soon. Maybe this summer. God Bless you, Speedo."
» Timothy Shannon on February 26, 2013
Sign the Guestbook
---