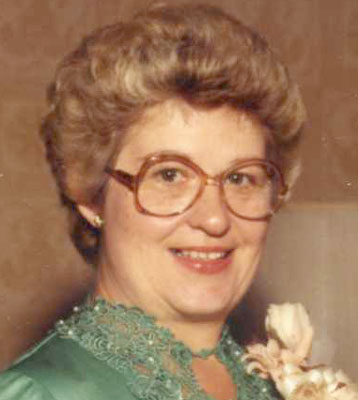 BARBARA ANN (WAY) QUINN
AUSTINTOWN – Private services will be held at a later date for Barbara Ann (Way) Quinn, 75, who died Friday evening at Austinwoods.
Barbara was born April 30, 1937, the daughter of Herbert and Edythe Way, the eldest of their four children.
Shortly after her marriage, she quickly developed her phenomenal talent for decorating cakes. With her new-found gift, Barbara would become the founder and owner of Sugar Showcase in Austintown. At first she began by teaching others how to decorate and later expanded, providing exceptional bake goods for her customers. She had run her business from several locations in Austintown and in 1974 moved to its location on Raccoon Road that is currently owned by her daughter Cheryl.
Barbara did television demonstrations on the Marjorie Mariner show and held demonstrations in her business with local radio personalities. She started a local cake club and culinary club in the 1960s. She took cake decorating classes from teachers from all over the world learning many techniques that she used in her elegant style of cakes
She was a member of the International Cake Exploration Society and served on the Ohio Chapter Board for its annual convention that was held in Columbus in 1994. Cake decorating and baking were her passion and she became known as one of the best in the United States.
Barbara had a stroke in 1996 leaving her paralyzed and unable to pursue her passion any longer. Her daughter, granddaughter as well as a fourth generation are continuing to carry on in her footsteps, but, no one will decorate with the beauty and elegance that she put into all of her creations.
She is survived by her daughter, Cheryl Bair; granddaughter Raquel Bair-Scheetz; great-granddaughter Samantha Bair; and a sister Carole Krake.
She was preceded in death by a son, James Herbert Quinn.
There are no calling hours.
Burial will be at Calvary Cemetery.
Professional arrangements are by the Higgins-Reardon Funeral Homes, Austintown Chapel.
Guestbook Entries
"Rest in Peace Barbara "
» rose stilson on February 25, 2013
Sign the Guestbook
---