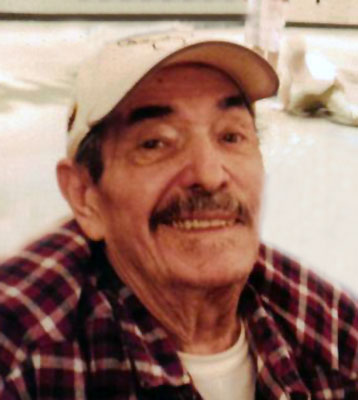 ADAM 'TOM' FUSILLO
YOUNGSTOWN – There will be a Mass of Christian Burial held on Monday, Feb. 25, 2013, at 10 a.m. at the Our Lady of Mount Carmel Church in Youngstown, with the Very Rev. Msgr. Michael J. Cariglio Jr., officiating, preceded by a 9:15 a.m. prayer service held at the Rossi & Santucci Funeral Home, 4700 Market St. in Boardman, for Adam "Tom" Fusillo, 83, who passed away Thursday morning, Feb. 21, 2013, with his loving family by his side.
Adam will always be remembered and loved by his family and friends.
He was born May 19, 1929, in Youngstown, the son of Joseph and Jean (Morgia) Fusillo and was a lifelong area resident.
Adam was employed with Commercial Innertech and retired from Parker Hannifin, where he worked for over 30 years as a tool librarian.
He was a U.S. Army Veteran of World War II, where earned the rank Technician 5. He was awarded the following decorations for his service to his country, the World War II Victory Medal and the Army of Occupation Medal and received an Honorable Discharge on Nov. 6, 1947.
Adam was a member of Our Lady of Mount Carmel Church, the ITAM Post No. 3, Fraternal Order of Eagles on South Avenue and the Amvets Post No. 0044.
He enjoyed doing puzzles, gardening and cooking Sunday dinners for his family. Adam was an avid sports fan and loved socializing with all his family and friends along with all the trips to casinos.
His wife, the former Eleanor Mascarella, whom he married Sept. 11, 1948, died Nov. 15, 2002.
He leaves behind to hold on to his memories, his children, Michael Fusillo of Struthers and Ann Pitoscia of Youngstown; six grandchildren, Anthony (Jamie) Scandy, Danielle Scandy, Joseph Fusillo, Adam (Alicia) Fusillo, Jason (Jennifer) Fusillo and Vincent (Sara) Fusillo; 11 great-grandchildren, Anthony, Brittany, Nikolas, Audrey, Dominic, Kristina, Angela, Nathan, Sofia, Courtney, and Santino; two brothers, Joseph (Clara) Fusillo and Louis (Karen) Fusillo; and five sisters, Mildred (Vincent) Santangelo, Joanne (Mike) Savko, Catherine Tankovich, Mary Miller, and Bernadette (Dan) Ezzo.
Besides his parents and wife, he was preceded in death by a daughter, Diane Scandy; daughter-in-law, Carol Fusillo; a sister, Angeline Beshara; and five brothers, Frank, Victor, Anthony, Matthew and Michael Fusillo.
Friends may call today, Feb. 24, 2013, from 4:30 to 7:30 p.m. at the Rossi & Santucci Funeral Home, 4700 Market St. in Boardman.
Entombment will take place at Calvary Cemetery in Youngstown, with full military honors provided by the great men of the Trumbull County American Legion.
Family and friends may visit www.rossisantuccifh.com to view this obituary, sign the guest book or to send condolences to the Fusillo family.
Guestbook Entries
"miss you lots, pops!"
» jason fusillo on February 24, 2013
"My sincere condolences to the entire family on the lose of Tom."
» John R. Swierz on February 24, 2013
Sign the Guestbook
---