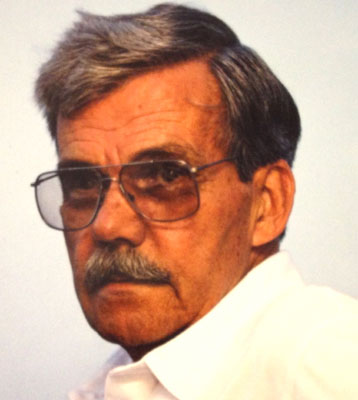 WILLIAM J. IVANY
COLUMBIANA – There will be a memorial service at 1 p.m. on Sunday at the Lane Family Funeral Homes-Canfield Chapel for William J. Ivany, 78, who died early Thursday morning at his home.
He was born April 16, 1934, in Brooklyn, N.Y., a son of Alfred W. and Amy J. Cooper Ivany.
Jack was a graduate of Ramsey High School in Ramsey, N.J. and served his country as a member of the U.S. Army.
He was employed as a plant manager with Ohio Steel and Wire Co. and later in life, worked at Devassie Pawn Shop, retiring in 1999.
Jack loved spending time with his family, especially his grandchildren. He was an avid woodworker and an auto enthusiast. He also enjoyed photography, history and golfing.
Jack is survived by his wife, Patricia L. Ivany, whom he married in 1956; his sons, William J. Jr. of Canton, Michael S. (Marianne) of Aurora, Thomas R. (Stefanie) of Canfield and Jeffery D. (Wendy) of Powell; his brothers, Alfred of New Jersey and Richard of Connecticut his sisters, Geraldine Dollar, Isabel Tallia and Sally Sykes, all of New Jersey; his grandchildren, Brian, Thomas, Ryan, Kristen, Stephanie, Ashton and Maxwell; and his great-granddaughter, Kallie.
Besides his parents, Jack was preceded in death by his daughter, Mary.
Friends may call from noon to 1 p.m. on Sunday, prior to the service at the funeral home.
In lieu of flowers, memorial contributions may be given to the American Lung Association, 1-800-586-4872.
Arrangements are by the Lane Family Funeral Homes, Canfield Chapel.
Family and friends may visit www.lanefuneralhomes.com to view this obituary and send condolences.
Guestbook Entries
« Be the first to sign WILLIAM J. IVANY guestbook.
---