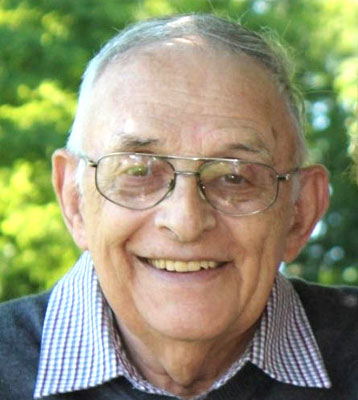 ROBERT L. WITMER
SALEM – Robert L. Witmer, beloved husband, father and grandfather, died peacefully at home on Feb. 20, 2013. 
"Bob," a son of the late Paul and LaRue Witmer, was born on May 13, 1937, in Columbiana.
Bob was a graduate of Greenford High School, Malone College and also received his Master's degree from Westminster College. 
Bob served as coach, teacher and administrator in various capacities in the Kidron and Columbiana areas. He began his career as a teacher at Central Christian School, and then moved on to principal at South Range Elementary and Middle School. Over the years, he also served as an administrator at Central Christian, Wooster Christian, Kingsway Christian and East Liverpool Christian schools. 
In the midst of his career in education, he also co-owned and managed W.W. Equipment, a John Deere dealership, as well as also pursuing a life of farming. His passion for farming began at an early age. He, with his father and family, raised a nationally recognized Brown Swiss herd.
 Later in life, he was able to share this love of farming with his son, Mark, as they established another herd of record-breaking Brown Swiss cows.
Bob was known for his love of animals, history and music, including singing in the church choir while he was an active member at the Greenford Christian Church. He was also an active member at the Leetonia Mennonite Church earlier in his life.
He is survived by his wife, Barbara (Helmuth) Witmer, whom he married on Dec. 29, 1962, and recently celebrated 50 years of marriage with; his three sons, Mark (Linda), Jon (Michelle), and Mike Witmer; his daughter, Beth (Steve) Martin; a sister, Martha Jean (Tom) Mercer; and his 11 grandchildren.
Bob was preceded in death by his brothers, Dean Witmer and Paul Witmer Jr.
Bob's godly example and legacy have touched the lives and hearts of many people. 
Funeral services will be held on Sunday at 3 p.m. at the Greenford Christian Church with Sean Kelly officiating.
The family will receive friends from 3 to 6 p.m. Saturday at the Seederly-Mong & Beck Funeral Home in Columbiana and one hour prior to the services Sunday at the church.
Burial will be at Midway Mennonite Cemetery.
Family and friends are invited to visit www.seederly-mongandbeck.com to sign the guestbook or send private condolences. 
Guestbook Entries
« Be the first to sign ROBERT L. WITMER guestbook.
---