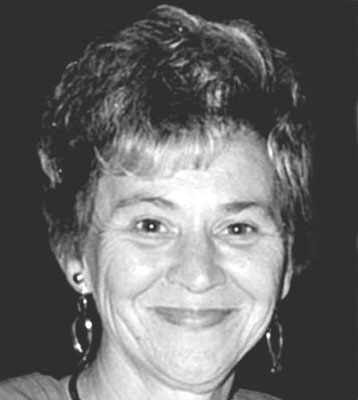 JOANN PUSCH TREHARN
CHARLOTTE, N.C. – JoAnn Pusch Treharn, 74, formerly of Youngstown, died Feb. 19, 2013, at home with her family by her side.
She was born March 20, 1938, in Youngstown, where she attended Chaney High School.
She was a cherished wife to Stanford Treharn for 55 years.
She was a loving mom to her daughter, Michele (Mrs. Dave Hamilton) and a devoted grandmother to her granddaughter, Stacee Madalyn Winkler.
She will also be incredibly missed by her therapy dog, Stumpy.
JoAnn touched the hearts of all that knew her and always invited them to be a part of her extended family. She never met a stranger. She loved the beach, animals, NASCAR and watching the Charlotte Bobcats (Hornets) try to win a game.
She was preceded in death by her mom; dad; and brother.
A life celebration service will be held at the McEwen Funeral Service in Mint Hill, N.C.
The service will be Saturday, Feb. 23, 2013, at 4 p.m.
In lieu of flowers, the family asks that donations be made to the Humane Society.
Also, since strangers were often kind to JoAnn during her illness, it is requested that friends and family commit a random act of kindness to a stranger in her memory.
Arrangements are by the McEwen Funeral Service in Mint Hill, (704) 545-4864.
Guestbook Entries
"I'm so sorry to read about your mother, please know you and your father. She looks the same. I have hd so many family and friends' parents pass lately that I can hardly handle it. Hold your father very close for as long as you can, I know the emptiness you feel."
» Beth Kredel on February 22, 2013
Sign the Guestbook
---