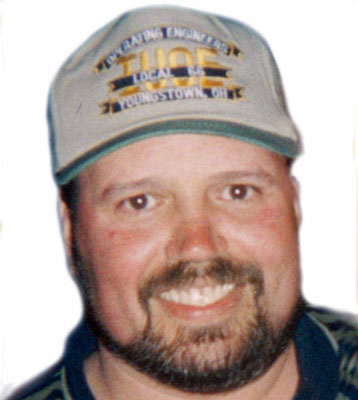 JACK RICHARD DAVIS JR
STRUTHERS – Jack Richard Davis Jr., 49, died suddenly Tuesday evening at Heritage Valley Beaver of an apparent heart attack.
Mr. Davis was born April 13, 1963, in Salem, a son of Linda and Jack Davis Sr,. and had lived in this area most of his life.
Jack was an operating engineer for Local 66 and served in the U.S. Navy. He was a member of the Loyal Order of Moose Lodge No. 467 and the George F. McBane Post No. 31 in East Palestine. He also belonged to the VFW. Jack enjoyed fishing, riding his Harley and was an avid pool player.
He is survived by his mother, Linda Parker and her fiancé, Homer Hoffman of Columbiana; his stepmother and father, Saundra and Jack Davis Sr. of Columbiana; his sister, Jill (George) Gould of Struthers; his brother, Wayne (Candi) Davis of Salem; three nieces, Roshell Rankin, Amber Gould and Danielle Gould; and a nephew, Wayne Davis Jr.
Funeral services will be held at noon on Monday, Feb. 25, 2013, at the Warrick-Kummer-Rettig Funeral Home, Columbiana, with Pastor Kari Lankford officiating.
Burial will follow at Columbiana Cemetery.
Friends will be received from 2 to 4 p.m. and 7 to 9 p.m. Sunday and from 11 a.m. to noon on Monday at the funeral home.
Please visit www.familycareservices.com to sign the guest register and send condolences to the family.
Guestbook Entries
"R.I.P Jack.. ride forever in Harley Heaven!!"
» Ernie on February 23, 2013
acquaintance
"Sorry to hear you're gone,but you will never be forgotten by all the people you've known. God Bless You!"
» Deb Fosnaught on February 25, 2013
Sign the Guestbook
---