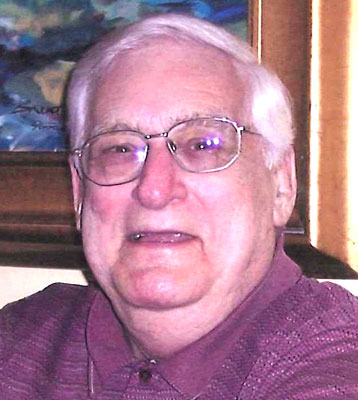 CARL A. CELLURALE
JACKSONVILLE, FLA. – Funeral services will be at 11 a.m. today, Feb. 22, 2013, at the Lane Family Funeral Homes, Anstrom Chapel, 8387 Tod Ave. in Boardman, for Carl A. Cellurale, 88, formerly of Boardman, who died Monday morning at Memorial Hospital in Jacksonville.
Carl was born Feb. 11, 1925, in Girard, a son of the late Peter and Carmella DiRubba Cellurale.
He graduated with a Bachelor's degree from Georgetown University with a degree in Diplomatic Foreign Affairs. Carl served in the Army during World War II and had worked for American Airlines for 30 years, retiring in 1983. He was a member of St. Christine's Church, Youngstown and was a history buff. 
He leaves his niece, Kimmy (Bob) Baughman of Jacksonville; four great-nieces, Amanda Dawson, Tracy Dawson, Jennifer (Billy) Green, and Michelle Baughman; one great-great-niece, Samantha Green; and one great-great-nephew, Henry Green.
Besides his parents, Carl was preceded in death by a sister, Anita Milligan; and a niece, Diana Dawson.
Friends may call today for one hour prior to the service at the funeral home.
Guestbook Entries
Condolences
"I'm sorry for your loss. I believe Carl was best man at my parents' (Richard Goll and Jeanne Reade) wedding in Philadelphia. I just found his name in the marriage service book, and thought I would see if I could find him. Carl played an important part in my family's life. Sending my condolences."
» Tracy Goll on May 8, 2017
"Forever in our hearts. Te amo Zio! "
» Amanda Dawson on February 22, 2013
Dom
"I was so sorry to hear about Carl.. We were neighbors and friends for so many years.. He was such a nice man.. So friendly.. He will be missed.. Dom"
» Dom Airato on February 22, 2013
Sign the Guestbook
---