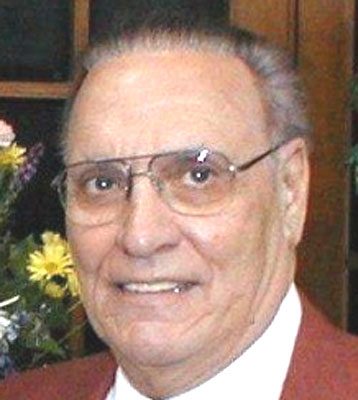 RICHARD A. PERROTT SR
HILLSVILLE, PA. – Richard A. Perrott Sr., died the night of Feb. 19, 2013, at Select Specialty Hospital in Youngstown.
Richard was born in New Castle, Pa., the son of the late Dominic and Tresa Latina Perrott.
He married the former Laura Deletis, who preceded him in death on June 10, 2010.
Richard was a member of St. Lawrence Church of Christ the King Parish. Richard was a veteran of the U.S. Army, serving during the Korean War. He was a lifetime member of the Johnson Club and the Mahoning Sportsman Club.
He is survived by his three children, Richard Perrott Jr. and his wife, Sherry of Hillsville, Joyce Weir of New Castle, and Dr. Robert Perrott and his wife, Diane of New Castle and his four grandchildren, Ashley Weir, Amanda Weir, Stephen Perrott and Emily Perrott.
In addition to his parents and wife, Laura of 58 years, Richard was preceded in death by his father-in-law and mother-in-law, Anthony and Thresa Deletis.
Visitation is Friday from 4 to 7 p.m. at the Ed and Don DeCarbo Funeral Home and Crematory, 3000 Wilmington Road in New Castle, Pa.
Family and friends will meet at St. Lawrence Church on Saturday for a Mass of Christian Burial, which will be celebrated at 10:30 a.m. The Rev. Father James Downs, pastor of Christ The King Parish will officiate.
Entombment will take place at Castle View Memorial Gardens.
The family would like to thank the staff of Select Specialty Hospital for the wonderful care of Richard for the past three months. Please visit www.decarbofuneralhome.com to send online condolences to the family.
Guestbook Entries
RN
"May he rest in peace now. God bless!"
» S. Allen on February 21, 2013
"Rich,Sherry my condolences to you and your family.You are in my prayers"
» Paula Macala on February 22, 2013
Sign the Guestbook
---