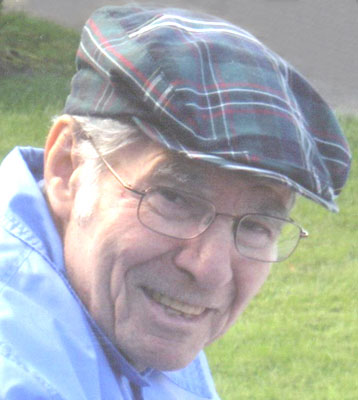 PHILLIP J. NATOLI
CALIFORNIA – Phillip J. Natoli, a World War II Naval veteran and loving family man, with his children by his side, passed away peacefully in his Northern California home on Oct. 19, 2012.
He has left behind his daughters, Debbie Ostrander, and Maria Saltzer; his son, Phillip Natoli Jr. and wife, Lisa; his grandchildren, Jessica, Jennifer, Anthony, Andrea, and Andrew of California; and siblings, who preceded in him in death, Sam Natoli and Anthony Natoli of Niles, and surviving siblings residing in Warren, Rocco Natoli, and Connie Bell of Niles.
After having endured the great depression, and losing his own father at a very young age, Phillip stepped up to the task of being the sole provider for his mother and siblings without complaint. When the Navy called for a few good men to serve their country during World War II, he and his two younger brothers, Anthony and Rocco Natoli, answered the call.
When he finished serving his country in the Navy, he began attending Youngstown University, working various jobs to support his education.
Shortly after graduation, he met the love of his life, Marylou Piersante, and the two were wed and began to start their family. They decided to move to Southern California with their children, Debbie, Maria, and son Phillip Jr., where he would begin to pursue his love for Real Estate. It was there that he began working with a newly formed Real Estate Marketing group in the area, which presented him new challenges and opportunities.
It didn't take long before an opportunity arose on the East Coast, that he moved his family to Hanover Park, Ill., where he would be given the task to manage the New Home Sales in the suburbs. After four short years of being on the East Coast, he followed his dream to live and work in Northern California, landing him in the beautiful San Francisco Bay area.
"Dad" didn't believe in idle hands, and being the hard worker and great provider that he was, he was no stranger to adversity. His desire was to continue working and delay his retirement, but at age 71, he was diagnosed with Lung Cancer, which he battled and won, not once, but twice. After his recovery, he enjoyed another 17 years of life watching his five grandchildren grow up.
For those who had the pleasure of knowing our father, knew him to be a man of integrity and perseverance. As a devoted father, grandfather and husband to his late wife Marylou, all would agree, he accomplished everything he set out to do in life. He encouraged and inspired us to stand up to adversity and challenges with commitment, even when things got tough.
"Dad" loved to stay active and live life to the fullest. He was a member of his Catholic church choir, he learned to scuba dive in the Monterey Bay with his son, Phillip Jr., golfed avidly, snow skied in Lake Tahoe, and took sailing lessons. He loved sailing so much, that he purchased his own sailboat and kept it docked at his home by the bay, enjoying what he called, "His Million Dollar View."
"We love and miss him every day, but know he is resting in Peace in God's Loving Arms."
You are welcome to visit www.Mem.com to view his everlasting memorial website.
Guestbook Entries
« Be the first to sign PHILLIP J. NATOLI guestbook.
---