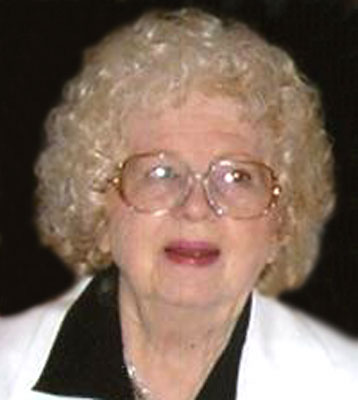 ANNA MAE NAPLES
AUSTINTOWN – Funeral services will be at 7 p.m. today at the Fox Funeral Home in Boardman for Anna Mae Naples, 90, who passed away peacefully Monday morning.
Anna was born Jan. 24, 1923, in Youngstown, a daughter of Frank and Agnes Reape Coyle.
She was a Woodrow Wilson High School graduate and worked as a telephone operator for Ohio Bell.
Anna loved to play bridge and was a member of St. Joseph Church in Austintown. Her biggest joy in life was spending time with her family.
Her husband, Victor J. Naples, whom she married Feb. 6, 1954, passed away Aug. 26, 2011.
She leaves to cherish her memory, her children, Debbie (Jim) Calcagni of Canfield, Dr. Robert (Donna) Naples Sr. of Warren, John (Robert Farraglia) Naples of Youngstown and Karen (Rick) Ames of Cortland; eight grandchildren, Dr. Chris Calcagni, Dr. Robert (Holly) Naples Jr., Angie (Jimmy) Carchedi, Krystal Naples, Tommy Naples, Tyler Ames, Kyle Ames and Dominic Naples; and three great-grandchildren, Luca Naples, Sophie Naples and Angelo Carchedi.
Besides her husband, Anna was preceded in death by three brothers, Frank, Jack and James Coyle and two sisters, Kathleen and Eileen Coyle.
The family requests that memorial donations go to Warren JFK High School Football and Basketball Programs, 2550 Central Parkway S.E., Warren, OH 44484.
Friends may call from 4 to 7 p.m. today at the Fox Funeral Home in Boardman.
Family and friends may visit www.foxfuneralhome.org to view this obituary and to send condolences.
Guestbook Entries
« Be the first to sign ANNA MAE NAPLES guestbook.
---