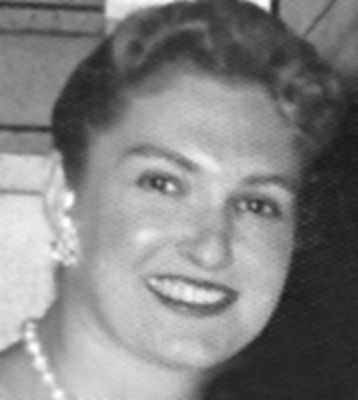 JUSTINE LEVY KESSLER
YOUNGSTOWN – Services will be held at 2 p.m. today, Feb. 17, at the Itts Chapel, El Emeth Cemetery on Granada Avenue in Youngstown for Justine Levy Kessler, 86, who died Friday morning at Heritage Manor in Youngstown.
Justine (Levy) Kessler was born to Roy and Clara (Grobstein) Levy on May 16, 1926, in Youngstown. The family moved to California, and after her father died in Milwaukee, she and her mother returned to Youngstown. Her mother remarried to Morris Heselov, and Justine acquired two brothers, Jack Heselov (deceased) and Melvin Heselov (Illinois), and a sister, Bernice (Heselov) Belfer (deceased).
Mrs. Kessler graduated from The Rayen School, where she developed her love of theater and continued her study at The Ohio State University and Youngstown State University.
She married Milton Kessler and bore four children, to whom she dedicated her attention, competencies, and love. She was a voracious reader, an expert on current affairs, travel, and sports and an excellent cook.
Mrs. Kessler and her husband, Milton, spent their lives caring for their family, including their large beloved extended family, and formed a philanthropic partnership. They contributed to religious and non-religious efforts to enhance their immediate community as well as national and international communities.
Mrs. Kessler also served as the publicist for OT Productions, a series of musicals produced by Ohev Tzedek Temple intended as fundraisers and a way to foster relations between Jews and non-Jews. Mrs. Kessler was known for her nurturing personality, strength, and love.
She is survived by her children, Ron Kessler (Linda) of Youngstown, Kathy Kessler Overbeke (Ned) of Cleveland, Wendy Kessler of Rehobeth Beach, Del., and Brian Kessler (Lisa) of Los Angeles; 13 grandchildren; and three great-grandchildren.
The family asks that donations be made to Heritage Manor, 517 Gypsy Lane, Youngstown, OH 44504.
The Shriver-Allison-Courtley-Weller-King Funeral Home is handling the arrangements.
Guestbook Entries
"To The Kessler Family we wish you all the best at this time if sadness for your family. Deb & Les"
» Les & Deb Friedland on February 17, 2013
"My condolences to the entire Kessler family as a volunteer I will miis Mrs. Kessler very much, now it is time to Rest In Peace Mrs. Kessler"
» Danny Malkin on February 17, 2013
Sign the Guestbook
---