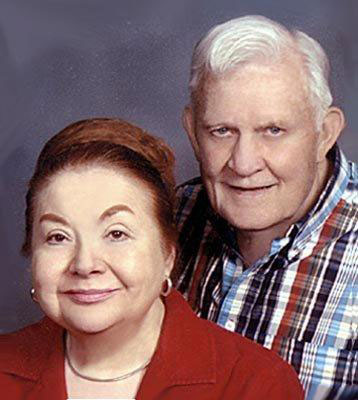 JOHN R. STEPHENSON
"Together Again"
AUSTINTOWN – John R. Stephenson, 80, passed away early Friday morning, Feb. 15, 2013, at Hospice House following a brief illness.
John was born in Lowellville on Jan. 20, 1933, a son of the late Joseph Sr. and Dorothy Conroy Stephenson, and was a lifelong area resident.
Mr. Stephenson was a 1951 graduate of Lowellville High School, and was a Korean War veteran, serving in the U.S. Army from 1953 to 1955. John worked for Sharon Steel from 1951 to 1959, owned a Sunoco service station on Mahoning Avenue in Youngstown from 1959 to 1966, and worked for General Motors in Lordstown for 32 years, retiring in 1998 as a material handler.
He was a member of Sts. Peter & Paul Ukrainian Orthodox Church in Youngstown. He was a member of UAW Local No. 1112, was a member of the Fraternal Order of Eagles Aerie, No. 3298 and No. 4439, and was a member of St. George Lodge No 66. John enjoyed tinkering with cars, loved to bowl, and loved to socialize with his friends.
John's wife of 52 years, Lillian Zlatkoff Stephenson, whom he married July 14, 1956, passed away, March 31, 2009.
He will be sadly missed by his daughter, Jacqueline Stromberg of Mentor; and two grandchildren, Alyssa and Seth.
Besides his wife, a brother, Joseph Stephenson, preceded him in death.
Family and friends may call from 4 to 7 p.m. on Monday, Feb. 18, at Kinnick Funeral Home, 477 N. Meridian Road in Youngstown, where a prayer service will take place at 6:30 p.m.
Funeral services begin at 9:15 a.m. on Tuesday, Feb. 19, at the funeral home, and continue at 10 a.m. at Sts. Peter & Paul Ukrainian Orthodox Church.
Interment will follow at St. John Orthodox Cemetery in Campbell.
Visit kinnickfuneralhome.com to view this obituary and to send condolences online to John's family.
Guestbook Entries
"Im so sorry for your family's loss. He will be truely missed . Our family's go back a long time. Love Richard Maloney"
» Richard Maloney on February 17, 2013
Sign the Guestbook
---