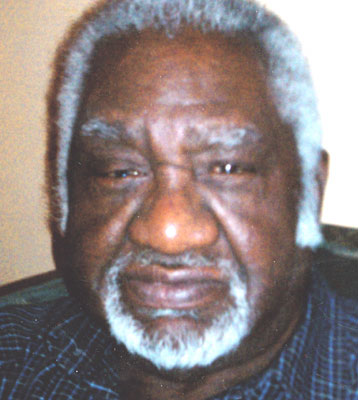 JAMES H. 'JIM' TALLEY
YOUNGSTOWN – Funeral services will be held at noon on Tuesday at the F.D. Mason Memorial Funeral Home for James H. "Jim" Talley, 77, who departed this life on Thursday, Feb. 14, 2013, at St. Elizabeth Health Center.
Mr. Talley was born on Sept. 27, 1935, in Luverne, Ala., a son of Roosevelt and Joanna Watts Talley, and came to Youngstown in 1953.
He was a cook at Woodside Receiving Hospital and worked at the City Asphalt & Paving Co. for many years.
He leaves his wife, the former Louise Young, whom he married in November of 1952; two daughters, Roseanna Talley and Jinney (Norris) Lindsey; a son, Jason Talley; Patrick Daily, whom he helped rear; their mother, Ann Daily; a daughter-in-law, D'Vorolyn Talley; 11 grandchildren, Devon Culver, Troy Davis, Geanine, Jameral, Javaughn, Jason, De'Andre, Crashawn, Ja'Quan, Jamar and Rachael Talley; and 10 great-grandchildren.
He was preceded in death by his parents; two children, Rachel and Jim Talley Jr.; five brothers, Willie "Jack" Andrew, Marvin J., Joe Lewis, Thomas Jack and Johnnie R. Talley; and seven sisters, Darce Hudson, Rozell Talley, JoAnn Brantley, Florence Duewon, Alberta Davis, Mary A. Foster and Rev. Emma Lee Peterson.
Friends may call from 11 a.m. to noon on Tuesday at the funeral home.
Guestbook Entries
"With Sympathy to the Family. May God provide you with peace and comfort to endure the days ahead. (Revelation 21:4)"
» Anne H. on February 17, 2013
"My love and heartfelt sympathy are with you all on this day. "
» yolanda harris and family on February 18, 2013
"I am so sorry for your loss, you are in my prayers "
» Priscilla James-Everette on February 18, 2013
"You are in our prayers may God give you the strength you need in your time of sorrow.I have many fun memories of Jim from my childhood. Johnny Jr. "
» Mr & Mrs John Watts Jr on February 18, 2013
Enterprise, Alabama
"To Aunt Louise and all my cousins, It's my prayer that God gives you total peace and comfort during this hour of bereavement and all the days to follow. I love each of you dearly."
» Mary Jean Foster Mullins on February 18, 2013
"Your family in Alabama send our love and prayers. You are very much in our thoughts this morning. May God continually bless you is our prayer. Charles Ray Peterson"
» Naomi P. Green on February 19, 2013
"May God be with you during your lose"
» Eric from the bank on February 21, 2013
Sign the Guestbook
---