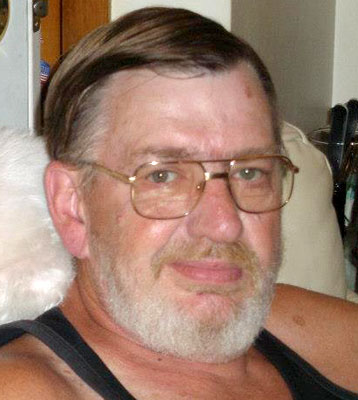 GORDON A. 'BUTCH' COYIER JR
YOUNGSTOWN – Funeral services will be held Tuesday at 6 p.m. at Higgins-Reardon Funeral Homes, Austintown Chapel for Gordon A. "Butch" Coyier Jr., 67, who passed away suddenly Friday at his home.
Gordon was born Aug. 6, 1945, in Clarksburg, W.Va., a son of the late Gordon A. and Emma Jean (Matheny) Coyier Sr.
Gordon graduated from Roosevelt Wilson High School. He was a tool and die maker for Parker Hannifin. He enjoyed photography, fishing, coin collecting, NASCAR, and the Browns. He had a great devotion to The Lord and to his family. He will be deeply missed.
Gordon leaves his wife, the former Mary L. Bennett, whom he married May 29, 1965; two daughters, Paula (Randall) Vandesteeg of Austintown and Jennifer Coyier of Youngstown; two sisters, Kim Coyier of Washington and Cindy (Fez) Fairfield-Smith of Colorado; five grandchildren, William, Dana, Ryan, Gordon and Holly; and a great-grandson, Jayden Datko.
Gordon was preceded in death by his son, Gordon A. "Flash" Coyier III, and a brother, Curtis Ball.
Family and friends may call on Tuesday from 4 to 6 p.m. at the funeral home.
Guestbook Entries
"I love you pappaw. You were like a father to me since I was 11 days old. You were the smartest man i ever knew. You had the right answer for every question I had. I will make you proud."
» jennifer coyier on February 17, 2013
Love and Prayers
"My deepest sympathy and prayers go out to the Coyier family. May the peace of the Lord be upon you and may God surround you with His never ending Love. Forever, Maggi"
» Maggi G on February 17, 2013
Love and Prayers
"My deepest sympathy and prayers go out to the Coyier family. May the peace of the Lord be upon you and may God surround you with His never ending Love. Forever, Maggi"
» Maggi G on February 17, 2013
The Coyier family
"My heart aches for you and your family. I know you're with Flash & Nick now. Jennifer... I love you & your Mom. Please give her my condolences. Now you will have 3 great men waiting for you with opened arms."
» Jessica Fox on February 17, 2013
"my condolences to jennifer and family heaven has a new angel. "
» brian w. on February 17, 2013
"My thoughts and prayers go out to the Coyier family. May calmness and peacefulness surround you as he is now an angel at your shoulder. With Love and Sympathy, Susie E."
» Susie Evanosky on February 17, 2013
Sorry about your loss
"I'm very sorry to hear of the loss of Mr. Coyier. From the tribute in "The Vindicator," it sounds like he had a full wonderful life. I am a friend of Jan's and hope to be at the calling hours Tuesday afternoon. best, Sam V. (from the YAIG groups)"
» Sam Vargo on February 18, 2013
Friend of Jen's
"Sorry to hear of the loss of Mr. Coyier. From the tribute it sounds like he had a full and interesting life. I hope to be at the calling hours Tuesday afternoon since I am a friend of Jen's. best, Sam V. (from the YAIG groups)"
» Samuel Vargo on February 18, 2013
To The Coyier Family
"R.I.P.Butch. My thoughts and prayers go out to guys. Wish I was there to support you guys. Love you all!"
» Patricia Colkitt on February 18, 2013
To The Coyier Family
"R.I.P.Butch. My thoughts and prayers go out to guys. Wish I was there to support you guys. Love you all!"
» Patricia Colkitt on February 18, 2013
Sign the Guestbook
---