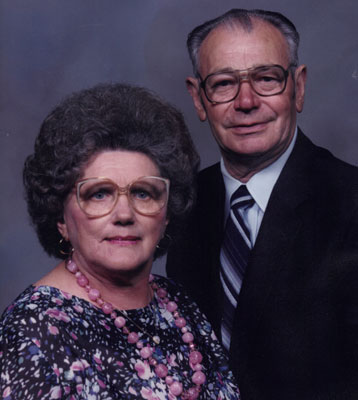 STELLA REPEC
"Together Forever"
BOARDMAN – A Mass of Christian Burial will be celebrated by Fr. Edward Neroda on Monday at 10 a.m. at St. Stanislaus Church in Youngstown, for Stella Repec, 82, who passed away Wednesday, Feb. 13, at home.
Stella was born in Europe in Lublin, Poland, on June 8, 1930, a daughter of Jan and Magdalena Tor Tukiendorf and came to the United States and Youngstown in 1951.
She worked as a custodian at the Dollar Bank for 18 years and then in food service at Northside Hospital, retiring from there in 2002.
A long time member of St. Stanislaus Church, Stella belonged to the Infant Jesus of Prague Guild, the Altar and Rosary Sodality and the Polish Choir. She was also one of the dedicated workers who made pierogi every week in the church kitchen and belonged to PNA Group 827.
She loved spending time with family but also enjoyed cooking, gardening and listening to music in the park.
Besides her parents, Stella was preceded in death by her husband, Stanley Repec, whom she married Feb. 26, 1949, and who died Sept. 25, 1991; and by her sister, Kazia Paul.
She is lovingly remembered by her son and daughter-in-law, Peter and Diana Repec of Boardman; her daughter and son-in-law, Daniela and James Davner of Canfield; her sisters, Janina Tyndorf of Perth Amboy, N.J. and Mariana Jaworski of Edison, N.J.; her grandchildren, Nicholas, Jennifer and Matthew Repec and Melissa and James Davner; and her great-grandson, John Peter Repec.
Calling hours will take place Sunday from 2 to 5 p.m. at the Kubina-Yuhasz-Wasko Funeral Home in Boardman, where a prayer service will also take place at 1:45 p.m.
Interment will take place at Calvary Cemetery.
Guestbook Entries
"I will miss your smile and every Thursday morning you always said "Good Morning" at our pierogi pinching table. "
» suzanne williams on February 16, 2013
Mr.& Mrs.
"Dear Pete & Family , Please accept our sincere sympathy. We know how you feel, we both lost our dear mothers. May she rest in peace. Sincerely Jerry & Jo Ann Chizmar"
» Jerome" Cheeze" Chizmar on February 16, 2013
"I will always remember your Mom fondly."
» Mary Feret on February 17, 2013
"Sincere sympathy ..your Mom was a wonderful neighbor ,will miss our little chats as I walk the dogs ..she always brought a smile to my day ."
» Rose Agnesi on February 18, 2013
"Our deepest sympathy, Your Mom brought so many gifts to our life at pierogi pinching.She was kind & compssionate but not afraid to say what she meant. Her footprints have left an implant on many hearts. We will surely miss her! "
» Jim & Barbara Hawkins on February 26, 2013
Mr & Mrs
"Our deepest sympathy We will miss your Mom, she brought so many gifts to our life at pierogi she was kind & compassionate but not afraid to say what she thought. Her footprints left an imprint on many hearts. We will surely miss her!!!! "
» Jim & Barbara Hawkins on February 26, 2013
Sign the Guestbook
---