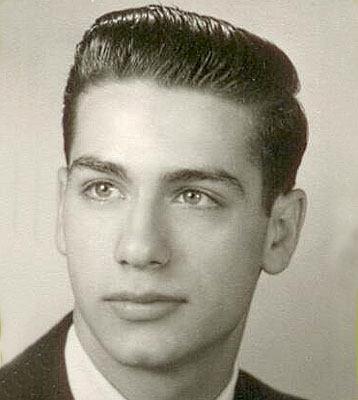 MICHAEL N. KATSOURAKIS
CAMPBELL – Funeral services will be held Monday at 10 a.m. at the Archangel Michael Greek Orthodox Church, with the Reverend Steve Denas officiating, for Michael N. Katsourakis, 66, who passed away Thursday evening.
Michael was born Oct. 13, 1946, in Symi, Greece, the son of Nikita and Zoe Tsavaris Katsourakis.
Michael was a 1964 graduate of Campbell Memorial High School and attended Youngstown State University.
He was a veteran of the U.S. Army. Michael was the co-owner of American Painting Company.
He was a member of Painters Local No. 476 and was very active with the American Painting Company for more than 30 years. Michael was a member of the Archangel Michael Greek Orthodox Church.
He leaves to cherish his memories, his sister, Ethel Katsourakis of Campbell; a brother, Anthony (Doukissa) of Poland; a sister, Nora Anthony of Campbell; a sister, Maria (Michael) Tsikouris, of Campbell; and seven nieces and nephews.
Michael was preceded in death by his parents.
The Katsourakis family has entrusted their loved one to the care of the Wasko Funeral Home and will receive friends Sunday from 4 to 6 p.m. at the funeral home and again Monday morning from 9:30 to 10 a.m. at the church.
Visit www.waskofamily.com to view this obituary and send the Katsourakis family condolences.
Guestbook Entries
JADCO
"We are so sorry for your loss and your family is in our prayers"
» Mr & Mrs Joe Hunsbarger Jr on February 16, 2013
"My prayers go out to you all for the loss of Michael. He will always be remebered."
» Anna Horvat Walker on February 16, 2013
"My prayers go out to you all for the loss of Michael. He will always be remebered."
» Anna Horvat Walker on February 16, 2013
"Our thoughts and prayers will be with your family.We are sorry for your loss."
» AlanWilliams and family on February 17, 2013
Sign the Guestbook
---