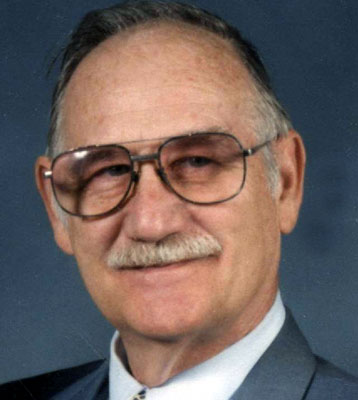 KENNY MCNEAL
SALEM – Kenny McNeal, 79, died at 3:45 p.m. on Thursday, Feb. 14, 2013, at his home from bone marrow cancer.
He was born Nov. 10, 1933, in Youngstown, the son of the late Albert B. and Audrey L. (McCullough) McNeal.
Kenny was a building contractor and owner of McNeal's Construction for 56 years.
He was state licensed in plumbing, heating and conditioning, electric, real estate and insurance.
He was a 1952 graduate of Goshen High School, attended the Salem Bible College, and was a graduate of Engineering and Drafting at the Salem Trades School, and Dairy Technology at The Ohio State University.
Kenny was a 32nd Degree Mason and member of the Perry Lodge. His other memberships include, Home Builders and Toastmasters International, also serving as Educational Vice-President for nine years.
Kenny attended the Tri-County Church of God. He had served as a co-pastor at a church in Macon, Ga., and was a supporter of missionaries. Conversations with Kenny often included statements of his faith in Jesus Christ.
Survivors include his wife, Glenda Fears McNeal, whom he married Nov. 22, 1985; daughters, Sharon Lynn (Howard) Russell of Bedford, Va., Munyeca (Tim) Molnar of Austintown and Kelli McNeal of Salem; and two grandsons, Oreion Reeves and Kayden McKinney.
His daughter, Colleen Burson, preceded in death on Jan. 10, 2013.
Calling hours will be held Sunday, Feb. 17, 2013, from 6 to 8 p.m. at the Stark Memorial Funeral Home.
No funeral service is scheduled at this time.
Please visit www.starkmemorial.com to view this obituary and to send condolences to the family.
Guestbook Entries
Sign the Guestbook
---