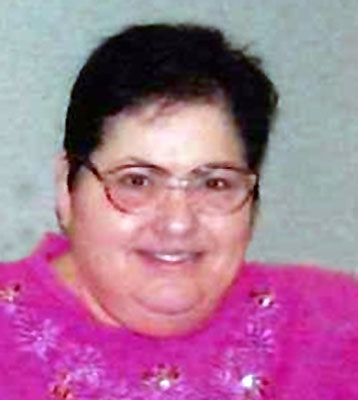 BARBARA ANN WALLER
YOUNGSTOWN – Funeral services will be at 2 p.m. on Monday, Feb. 18, 2013, at the Lane Family Funeral Homes, Canfield Chapel, 65 North Broad St., for Barbara Ann Waller, 68, who died early Friday morning at ValleyCare Northside Medical Center.
Barbara was born Nov. 22, 1944, in Youngstown, a daughter of Charles E. and Violet Playforth Crowther and was a lifelong area resident. 
She graduated from Canfield High School in 1963 and had been a care giver for the elderly in their homes at one time. Barbara was involved with the Plus or Minus Sixty Ministries and was an avid bingo player.
Besides her mother, Violet Crowther of Struthers, she leaves her children, Tina Waller of Girard and Leroy E. Waller of Canfield; one sister,  Patricia (Kenneth) Waller of Austintown; two brothers, Charles E. (Carol) Crowther of Ellsworth and Richard J. Crowther of Canfield; and one granddaughter, LeeAnna Weese. 
Besides her father, Barbara was preceded in death by a brother, Robert Crowther.
Friends may call on Monday at the Lane Family Funeral Homes, Canfield Chapel for one hour prior to the service.
Family and friends may visit www.lanefuneralhomes.com to view this obituary and to send condolences.
Guestbook Entries
"Sincere sympathy, will be thinking of you and will remember the family in our prayers."
» Bonnie Woodall Clemons on February 16, 2013
"Barb was instrumental in bringing Evelyn and I together. She use to bring Ev over to my house so that we could spend some time together when we were kids and neither of us had a car. She was a very special person with a big heart. We pray that she is at peace. We will miss her. May God be with her family and grant them peace."
» Tom & Evelyn Franklin on February 18, 2013
"My sincere sympathy to the Waller and Crowther family."
» Don Schlegel on February 18, 2013
Sign the Guestbook
---