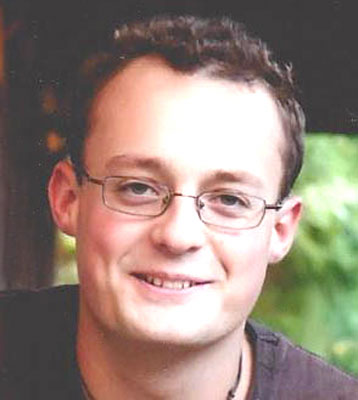 NICK 'REED
SALEM - Nick Reed, 20, passed away peacefully Thursday evening at Akron Children's Hospital surrounded by his loving family.
Nick was born on July 2, 1992, in Youngstown, the son of Todd Reed and Shelly Klein.
A 2011 graduate of Salem High School, where he was a drum major his junior and senior years, Nick had been a member of the band since the 5th grade. He was a part of jazz band for three years, in which he played bass guitar. Nick was also a member of the National Honor Society.
He was currently enrolled at North Central University in Minneapolis, where he was studying pastoral ministries. While in college, Nick was employed at the college cafeteria and also for G4S, where he was a security guard.
Nick loved to serve God, and was very active at the Rogers Assembly of God, Gardener Chapel in New Castle, Pa., and the South Oaks Community Church in Elgin, Minn. He was active in outreach and ministry work in the inner-cities, but he especially held Detroit close to his heart.
He will always be remembered for his selfless actions and serving God to the best of his abilities. Nick loved to reach out and be supportive of those in need.
Nick leaves to cherish his precious memory, his mother, Shelly (Richard) Klein of New Castle, Pa.; his father, Todd (Amy) Reed of Salem; two brothers, Michael and Jacob; a stepbrother, David; a stepsister, Diana; his girlfriend, Jessi Short of Michigan; his grandparents, Don and Sandy Reed of East Palestine and Leon and Mary Jo Loveland of Rootstown; an uncle, Scot (Jacki) Loveland of Salineville; an aunt, Amy Reed-Hall of Alva, Oak.; and many other uncles, aunts, and cousins.
He was preceded in death by a grandmother, Gail Loveland.
Funeral services will be held at 11 a.m. on Tuesday, Feb. 5, at Rogers Assembly of God with the Revs. Paul Wright, Matthew Wright, and Darren Abraham officiating.
The family will receive friends from 4 to 8 p.m. Monday at the Seederly-Mong & Beck Funeral Home in Columbiana and one hour prior to the services Tuesday at the church.
Material contributions may be made to Project Ed Bear, 656 Chilham Circle, Uniontown, OH 44685, or to the Make-A-Wish Foundation, Gift Processing Center, P.O. Box 6062, Albert Lea, MN 56007-6662.
Family and friends are invited to visit www.seederly-mongandbeck.com to sign the guestbook or to send private condolences. 
Guestbook Entries
"My condolences to Nick's family and friends."
» Beverly Gantley LaPointe on February 11, 2013
Sign the Guestbook
---