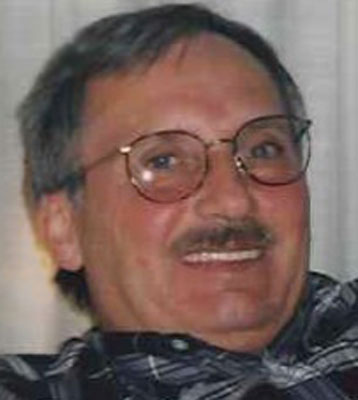 THOMAS A. POPA
SPRINGFIELD, VA. – There will be services held at 11 a.m. Saturday, Dec. 28, 2013, at the Stewart-Kyle Funeral Home for Thomas A. Popa, 62, formerly of Hubbard, who passed away Monday, Dec. 23, 2013, at Sharon Regional Health System.
Thomas was born Aug. 8, 1951, in Youngstown, a son of Albert T. and Violet J. Vargo Popa.
He was a 1969 graduate of Hubbard High School, a 1973 graduate of West Point Military Academy in West Point, N.Y., and received his Master's in 1986 from Kansas State in Manhattan, Kan., in Military History.
Thomas was a veteran of the U.S. Army for 20 years from 1973 to 1993 and retired as a Major.
Thomas was a Military Historian for the U.S. Army Center for Military History in Washington, D.C. from 2008 to the present. He was the head of the department for declassifying and classifying documents.
He enjoyed golfing, and was a member of Kansas State Alumni Association.
He will be sadly missed by his family, his wife, the former Betty Muir, whom he married Sept. 20, 1980; his son, Matthew Popa of Springfield, Va.; his stepdaughter, Alicia Keller of Kansas; three grandchildren, Michael Lankford, Jacob Lankford, and Alexis Cromwell; and a great-granddaughter, Peyton Lankford.
He also leaves his father, Albert T. Popa of Masury; his sister, Diane (Louis) Rankin of Masury; and his nephews, Aaron Rankin and Christopher Rankin.
He was preceded in death by his mother.
There will be calling hours on Friday, Dec. 27, 2013, from 4 to 7 p.m. and Saturday, Dec. 28, 2013, one hour prior to the service from 10 to 11 a.m. at the Stewart-Kyle Funeral Home.
Thomas will be laid to rest at Hubbard Union Cemetery.
Family and friends are invited to visit the funeral home's website at www.stewart-kyle.com to share memories and condolences.
Guestbook Entries
1SG ret/USA
"I am Sorry for your Loss. I was capt Popa's 1sg at D Btry 1/5 FA. He will be missed"
» Thomas C. Roman on March 1, 2014
Sign the Guestbook
---