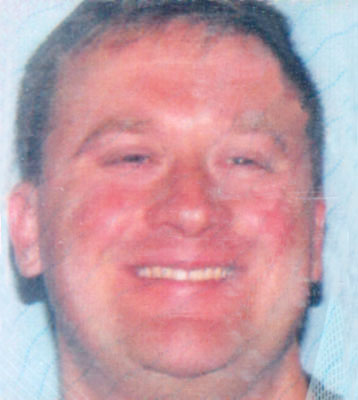 MICHAEL L. LIPINSKY
BOARDMAN – There will be a funeral service at 9 a.m. on Thursday, Dec. 19, 2013, at the Rossi Brothers and Lellio Funeral Home in Boardman followed by a 10 a.m. Mass of Christian Burial at St. Charles Borromeo Church in Boardman for Michael L. Lipinsky, 40, who passed away suddenly Friday, Dec. 13.
He was born June 10, 1973, in Elyria, the son of Gary and Diane (Winebold) Lipinsky.
Michael was a dedicated husband, father and family man and enjoyed sharing every moment with them.
He was a graduate of Cardinal Mooney High School and Youngstown State University. He also attended the University of Cincinnati.
Michael was employed as a truck driver with the Tamarkin Company.
He was a member of St. Charles Church.
Michael was a member of Teamsters Local 377 and enjoyed golfing and bowling. He was a lifelong Cleveland Indians and Browns fan.
Michael will always be lovingly remembered by his wife, the former Debra Morley of Boardman, whom he married Feb. 17, 2001; three children, Abbey, Andrew and Erik, at home; father, Gary (Joan Shilling) Lipinsky of Russell, Pa.; mother, Diane Lipinsky of Boardman; sister, Rachel Lipinsky (fiancé Sean Coleman) of Boardman; paternal grandmother, Ann Lipinsky of Poland; maternal grandmother, Anna Jean Winebold of Boardman; nephew, Jaxon Lipinsky of Boardman; nieces, Nicole and Mackenzie Lloyd; nephew, Mark Lloyd; and many loving aunts, uncles, cousins and friends.
He was preceded in death by his paternal grandfather, John A. Lipinsky and maternal grandfather, Chester Winebold Sr.
Friends may call on Wednesday, Dec. 18, 2013, from 4 to 7 p.m. at the Rossi Brothers and Lellio Funeral Home, 4442 South Ave. in Boardman.
In lieu of flowers, the family respectfully requests that material contributions be made to the Michael Lipinsky Children Educational Fund at any Home Savings & Loan Company's branches in Youngstown.
Family and friends may visit the Book of Memories at www.rossifunerals.com to view this tribute and send condolences to Michael's family.
Guestbook Entries
"I was so upset to hear about Mike. I went to CMHS, but I really got to know him while at UC as we are fraternity brothers. Mike was so much fun. I will remember him fondly. Your family are in my thoughts & prayers."
» Rich Lisciandro on December 17, 2013
"We are so sorry to hear of your loss.You have all been in our thoughts and prayers these last few days. Our deepest condolences go out to all of you at this time."
» Candy and Mario LaRocca on December 17, 2013
"•Please accept my heartfelt condolences on the loss of your loved one. My thoughts are with you and your family during this difficult time"
» Inna Z on December 18, 2013
"My deepest condolences to you and your family. I will pray for you. "
» char frush on December 18, 2013
"We wish to send our condolences to the Lipinsky family. Diane and Rachel, our thoughts and prayers our with you and Mike's family. We are so sad for you. God bless and watch over you at this sorrowful time. I think of Mike as another angel to watch over us. Love, Annie Vass "
» The Vass Family on December 19, 2013
Sign the Guestbook
---