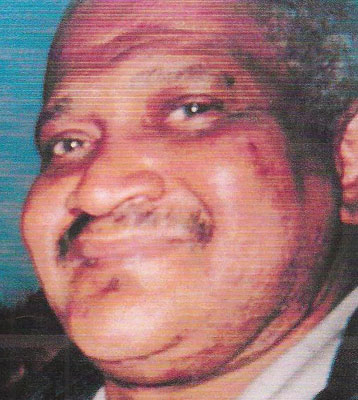 WILLIAM 'JUNIOR' BROWN III
YOUNGSTOWN – A funeral service celebrating the life of Mr. William "Junior" Brown III will be held today at noon at the New Bethel Baptist Church.
Mr. Brown was born May 6, 1950, in Youngstown, a son of William and Lula Mae Tate Brown II.
He was member of the New Bethel Baptist Church and was formerly employed as a truck driver.
He leaves to cherish his memory, his loving companion, Sandra Mack; three sons, William and his wife, Amy Brown IV, William (Brandelyne) Mack, Dewayne Montgomery, all of Youngstown; two daughters, Denise Robinson of Tampa, FL, Claudette Moore of Youngstown; three sisters, Ella Mae Brown of Columbus, Miss., Julie B Billups and Berneice Brown, both of Youngstown; three stepdaughters, Janeen Mack of Euclid, Yvette and Natalie Mack (Alex Scott), both of Youngstown; 21 grandchildren; four great-grandchildren; and close friends, Chuck and Jan Wilhelm of Youngstown .
He was preceded in death by his parents; his wife, Jean Brown; his daughter, Antoniette Brown; his son, Dene Montgomery; and his sister, Fannie Mae Staples.
The family will receive friends today, one hour prior to services at the church.
Please visit www.jewashingtonfuneralservices.com to leave condolences and to sign the online guestbook.
Ministry of comfort provided by the J.E. Washington Funeral Services Inc.
Guestbook Entries
"My deepest sympathy. I knew Bill Sr and Bill jr. The family is in my prayers."
» Jim Pastore on December 16, 2013
Family
"William, like always I'm the last too find out anything. I have only charished memories of you throughout my life. You were an always will be a kool uncle. We last spoke a few years ago after Dean had passed. By now you most likely seen my mom your sister-in-law in the spiritual world at the family reunion. Let Dean know the family is not the same without him an my moms. Till we meet again don't give'm hell in heaven."
» Nephew on November 29, 2015
Sign the Guestbook
---