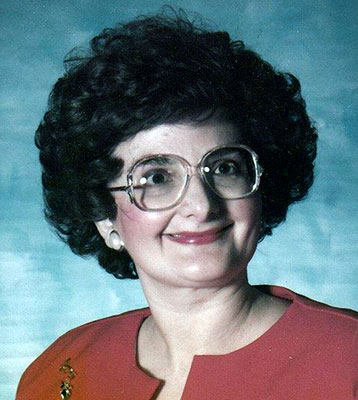 JEAN E. HANUSCHAK
YOUNGSTOWN - Jean E. Hanuschak, 66, of the city's west side, passed away Saturday evening, Dec. 14, 2013, at Austinwoods Rehabilitation & Healthcare Center in Austintown.
Jean was born Aug. 8, 1947, in Youngstown, a daughter of the late Mickey and Flora Popa Hanuschak, and was a lifelong area resident.
She was an elementary school teacher in the Warren City Schools for many years.
Jean was a member of Our Lady of Sorrows Parish, Holy Name of Jesus Church.
She is survived by her brother, George Sr. (Regina) Hanuschak of Virginia; and two nephews, John (Jill) Hanuschak of Connecticut and George Hanuschak Jr. of Washington, D.C.
Jean will be truly and sadly missed by all who knew and loved her.
Her mother, Flora J. Hanuschak, passed away Thanksgiving Day, Nov. 28, 2013. Her father passed away in 2007.
Friends and family may call from 9:30 to 11 a.m. on Tuesday, Dec. 17, at Kinnick Funeral Home, 477 N. Meridian Road, Youngstown, where funeral services will follow at 11 a.m.
Interment will take place at Belmont Park Cemetery.
Jean's family thanks the staff of Austinwoods, and the staff of Hospice of the Valley, for the kindness shown and care given to Jean during her illness.
Visit kinnickfuneralhome.com to view this obituary and to send condolences online to Jean's family.
Guestbook Entries
"George and Family. I was deeply saddened to hear the news about your sister Jean. I wasn't aware she was ill. I seen her at a class reunion and we danced. Jean has always been a very special person to me. She will be sadly missed. We had been email and lost contact about a year ago. She will always be in my prayers..Tony ..."
» Tony Pappagallo on December 16, 2013
Former Student
"Ms. Hanuschak was a role model, a fantastic teacher very loving. May she rest in peace. Our prayers go out to her family and we will keep her in our prayers."
» D Valtas on December 19, 2013
Sign the Guestbook
---