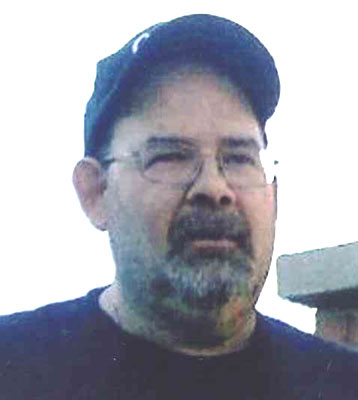 KIRK E. 'WATERBOY' LOVRINOVICZ
BOARDMAN – Services will be held Friday at noon at the Evangel Baptist Church in Boardman for Kirk E. "Waterboy" Lovrinovicz, 50. He passed away Monday morning at St. Elizabeth Boardman Health Center.
Mr. Lovrinovicz was born Nov. 6, 1963, in Waterbury, Conn., a son of Edward A. and June DeLoy Lovrinovicz.
He was employed by Conway Freight as a truck driver, which he dearly loved doing.
Kirk enjoyed the outdoors, woodworking, and flying radio controlled airplanes.
Surviving him is his wife, the former Kathy L. Adams, whom he married Dec. 14, 1985; his mother, June Lovrinovicz of Windham, Maine; a son, Joshua and daughter Erin (fiancé Randy Hatala), both of Boardman; a sister, Kim (Jeff) Lowell of Windham; and his mother-in-law, Betty Adams of Boardman.
Preceding him in death was his father, Edward; and father-in-law, Ronald Adams.
Friends may call Friday from 10 to 11:45 a.m. at the church.
The family requests that material tributes take the form of contributions to Second Harvest Food Bank, 2805 Salt Springs Road, Youngstown, OH 44509.
Arrangements handled by the Davis-Becker Funeral Home.
Guestbook Entries
"with deepest regrets clayton "
» clayton l jeffery on December 11, 2013
"Dear Lovrinovicz Family, We are so sorry to hear about your heartbreaking loss. Please know that you are in our thoughts and prayers. Love from the Deichmanns: Charles, Jonathan, Becky, Wendy, Heidi, Chuck, Rachel, and Joel "
» The Deichmanns on December 12, 2013
"The summers at Camp Sebago with Kirk will never be forgotten. We are praying for you, Kathy, Joshua, Erin, June, Betty & Kim. May you know God's arms of comfort enfolding you "
» Ray & Sandy Jackson on December 15, 2013
"So many years since I've seen u Kirk,but that doesn't erase my memories. May God continue to wrap his arms around ur loved ones. Open those of us who have known you help us to share with the people u loved our love for u when the oppotunity arises.God be with all."
» Varneta S Vaughns on January 3, 2014
"I am sorry for you loss."
» Holly Chamard on January 17, 2015
"Sorry for your loss Kirk was a good friend in HS I remember cruising with him and having good times "
» Art Payeur on January 17, 2015
Sign the Guestbook
---