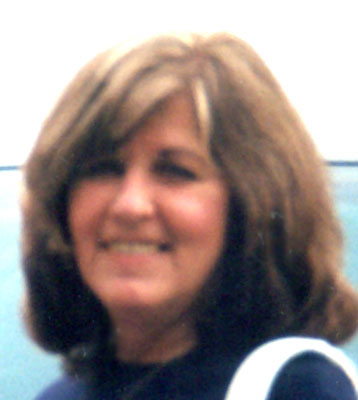 JOAN L. STRAIN
GIRARD – Joan L. Strain, 69, passed away Aug. 30, 2013, at St. Elizabeth Health Center.
Joan was born Nov. 23, 1943, in Youngstown, the daughter of the late John and Helen Berry Flowers.
Joan, along side her husband, George Strain, owned and operated their family business of 20 years, Liberty Towing and Garage and later worked for Smoker Friendly. Joan was a 1961 graduate of Poland High School.
Joan enjoyed casino trips with her husband, spending time with her family and spoiling her grandchildren. Joan was the perfect wife, mother and grandmother.
Joan is survived by her husband, George I. Strain, whom she married March 6, 1962; daughters, Wendy (Jeff) Hughes and Holly (David) Hunkus, both of Liberty Township and Heather (Phil) Walters of Girard; and grandchildren, Tealle Hunkus, Daniel and Michael Delliquadri, Alexandria Dean, David Hunkus, Morgan and Taylor Walters, Nicole Hughes and Bailey Walters.
She was preceded in death by her parents and brother, Ronald Flowers.
Funeral services will be held on Tuesday, Sept. 3, at 11 a.m. at the Blackstone Funeral Home in Girard.
The family will receive relatives and friends on Monday from 5 to 7 p.m. at the funeral home.
Visit www.blackstonefuneralhome.com to view this obituary and to send condolences the Strain family.
Guestbook Entries
"We are so sorry to hear about your mothers death. "
» Ken & Pat phillips & family on August 31, 2013
"So sorry to hear this, our prayers are with you and your family "
» Charlotte L Cervone on August 31, 2013
"We are so sorry to hear of Joans passing. Our Prayers are with you and your family."
» Jim & Linda Lude on August 31, 2013
"Joan will be missed by many people. Her family will be included in my prayers. Joan is now in heaven and pain free. May God bless her and keep her near."
» Carla Barbone on September 1, 2013
Cousin
"We are so sorry to hear of the loss of your mother. Joan was so nice she welcomed me into the family when I married Shawn. She always had wonderful holiday dinners. She will be missed."
» Shawn Denise Martin on September 2, 2013
"I am sorry to hear about your loss. I will miss her welcoming smile."
» Donna Kellar on September 3, 2013
Neighbor
"George, We are so sorry to hear about your loss. We were away for the weekend and didn't find out until Tues. afternoon. Please know you are in our thoughts and prayers. Karen, Tony and girls."
» Karen Thomas on September 4, 2013
"So sorry to hear of your loss. She was a wonderful person."
» Cheryl Micha Joiner on September 4, 2013
Childhood Neighbor
"Hi, to all of you! So sorry, our family just found out today. Our thoughts are with you!!! I saw her at her job a while back, and someone mistook us as the same age she looked so young! Many good memories from childhood! Lots of love your way. <3"
» Deb Micha-Wolf on September 4, 2013
"Heather, Wendy & Holly, I'm am so sorry to hear about the loss of your mom, praying for strength to you and your family"
» Cindy Gomez on September 4, 2013
"Heather, Wendy & Holly, I'm am so sorry to hear about the loss of your mom, praying for strength to you and your family"
» Cindy Gomez on September 4, 2013
Graduated Together
"So sorry for your loss"
» Dolores Fain Zins on September 6, 2013
Sign the Guestbook
---