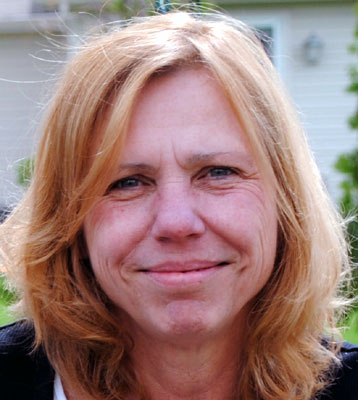 DONNA VANSIL
COLUMBIANA - Donna Jean Vansil, 60, formerly of Youngstown, passed away Monday, Aug. 19, 2013, at St. Elizabeth Health Center. 
Donna was born on Jan. 5, 1953, in Youngstown, the daughter of Rose Lance Babik.
Donna served as a dedicated Licensed Practical Nurse in local assisted living facilities for more than 30 years, including service at Ron Joy Nursing Home, Sateri Home Inc., and Assumption Village. 
She enjoyed traveling with her loving husband of more than 20 years, John Vansil. She also loved treasure hunting at area garage and estate sales, reading crime novels, and spending time with her grandchildren.
She is survived by her husband, John S. Vansil of Columbiana; three children, Michelle (Eric) of Columbus, Brian (Kelly) Hart of Florence, S.C., and Lori (Dana) Toro of Poland; nine grandchildren, Jessie Wells, Gage Wilcox, Anastasia Hart, Joseph Hart, Azlynn Hart, Isabella Hart, Madison Hart, Kenadi Toro, and Evelyn Toro; two sisters, Barbara Babik of Struthers, and Janet (Matthew) Finneran; a brother, John (Leslie) Babik of Marysville; and a brother-in-law, Richard Craig Sr. of New Springfield.
She was preceded in death by her niece, Terri Craig; a sister, Sharon Craig; and a brother, Raymond Babik Jr.
Funeral services will be held at 11 a.m. on Saturday at the Seederly-Mong & Beck Funeral Home in Columbiana with Friar Jules Wong of the Franciscan Order celebrating.
The family will receive friends from 2 to 4 p.m. and 6 to 8 p.m. Friday at the funeral home, 154 S. Elm St., Columbiana, OH, 44408.
Material contributions may be made to the American Cancer Society, P.O. Box 22718, Oklahoma City, OK 73123-1718.
Family and friends are invited to visit www.seederly-mongandbeck.com to sign the guestbook or send private condolences.
Guestbook Entries
miss you
"i will always miss u forever"
» anna on November 9, 2013
"Dear Michelle and family, we were sorry to hear of your loss. Please accept our deepest sympathy. Tony & Bev"
» Tony & Beverly Chearno on August 23, 2013
"Thank you Tony & Bev.."
» Michelle on September 2, 2013
"I love you Mom"
» Michelle on September 2, 2013
"A great soul serves everyone all the time. A great soul never dies. It brings us together again and again. "
» Michelle on September 2, 2013
"Dear John, Laurie, michelle and Brian, My deepest conslences!! I just saw this today!!! I saw Laurie at Poland Union School at the end of the school year and thought your Mother would call me but I did not know she was sick! I missed and loved your Mom very much. Just wished I would have been able to see here one more time!!!! She loved you all!! May God help you all!!! "
» Cheryl L. Brink on September 20, 2013
grandma in my heart
"she was my grandma and im only 12 and now she gone"
» anastasia on November 9, 2013
Sign the Guestbook
---