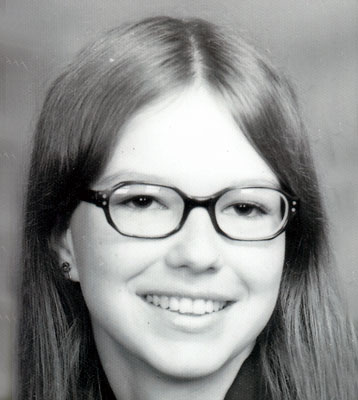 PAMELA FAYE KRUGEL
YOUNGSTOWN – There will be funeral services at 10 a.m. on Thursday, Aug. 22, 2013, at the Rossi Brothers & Lellio Funeral Home in Boardman for Pamela Faye Krugel, 58, who passed away Saturday, Aug. 17.
Pamela was born April 21, 1955, in Youngstown, the daughter of Fred R. Wilson and Lavina Louise Rogers.
She was a 1973 graduate of Austintown Fitch High School. Pamela was a housewife and of the Christian faith.
She will always be remembered by her husband, Robert K., whom she married May 6, 1976; two sons, Robert K. (Stefanie) Krugel Jr. and Michael R. Krugel, both of Youngstown; a stepdaughter, Kirstian Pineda of San Antonio; four grandchildren, Jeremy, Meile, Nolan and Jordana; a brother, William (Deanna) Wilson of North Jackson; a sister, Debra S. (Paul R.) Fiehler of Austintown; a brother-in-law, Leonard Good of Austintown, whom she thought of as a brother; and numerous nieces, nephews and cousins.
Pamela was preceded in death by her parents; a son, Justin M.; and two sisters, Charlene A. Good and Donna J. Shaffer.
Friends may call on Wednesday, Aug. 21, 2013, from 5 to 7 p.m. at the Rossi Brothers & Lellio Funeral Home, 4442 South Ave. in Boardman.
Family and friends may visit the Book of Memories at www.rossifunerals.com to view this tribute and send condolences to Pamela's family.
In lieu of flowers, the family respectfully requests donations to be made to Hospice of the Valley, 5190 Market St., Youngstown, OH 44512.
Guestbook Entries
"I and the Class of 73 are so very sorry for your loss, prayer."
» Janice Pariza on August 20, 2013
Sign the Guestbook
---