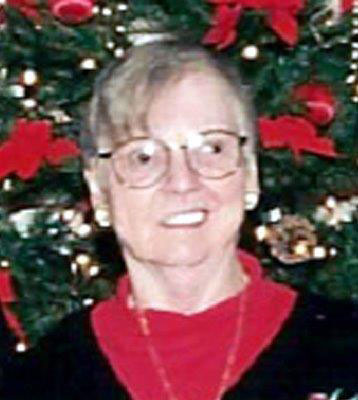 MARY LOU CUNNINGHAM
YOUNGSTOWN – Mary Lou Cunningham, 79, passed away Thursday, Aug. 15, 2013, at Briarfield at Ashley Circle after a brief illness.
Mary Lou was born May 3, 1934, in Trumbull County, a daughter of the late Hugh and Thelma Moore Cunningham, and was a lifelong area resident.
She attended The Center at Javit Court and enjoyed watching T.V. and going on field trips with her friends from the center.
She leaves her Second Phase family, who cared for her dearly.
Family and friends may call from 5:30 to 6:30 p.m. today, Aug. 20, at Kinnick Funeral Home, 477 N. Meridian Road, Youngstown, where a funeral service will take place at 6:30 p.m.
Mary Lou will be interred on Wednesday morning, near her parents at Oakwood Cemetery in Warren.
Visit kinnickfuneralhome.com online to view this obituary to send condolences.
Guestbook Entries
« Be the first to sign MARY LOU CUNNINGHAM guestbook.
---