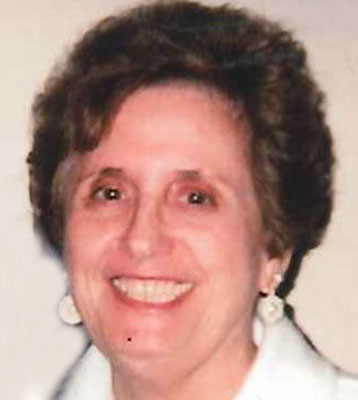 MARY K. JENNINGS
YOUNGSTOWN - A service will be held on Thursday, Aug. 22, 2013, at 11 a.m. for Mary K. Jennings, 74, who died on Saturday Aug. 17, at St. Mary's Alzheimer's Center in Columbiana.
Mary was born April 4, 1939, in Nelsonville, the daughter of the late Lawrence E. and Stella I. (Siminton) Wycuff.
Mary graduated from Carbon Hill High School. She was a homemaker and child care aide at Lockwood Nursery School
She was a member of Christ United Presbyterian Church, an avid golfer and enjoyed bowling and gardening. Most of all, Mary loved taking care of her family and grandchildren and helping out people in the neighborhood.
She leaves behind her husband, Robert E. Jennings; her four children, Robert Jennings, Joann Jennings, Kathleen Wingrove and Ronald Jennings, all of Youngstown; her grandchildren, Julie Jennings, Angela and Hayley Wingrove and Daniel Enright; as well as her siblings, Jean Blair, Helen Holdren, Esther (Bob) Matthews, Carolyn (Gary) Barron and Darl (Nedra) and Harold Wycuff.
She was predeceased by her brother, Edward Wycuff and in-laws, George H. and Eunice M. Jennings.
Friends may call on Wednesday from 5 to 8 p.m. at the Lane Family Funeral Homes, Boardman Chapel and Thursday from 10 until the time of services at 11 a.m.
Family and friends may visit www.lanefuneralhomes.com to view this obituary and to send condolences.
Guestbook Entries
Never Forget Her
"My Children had her at Lockwood Nursery School. The Best teacher and person. May She Rest in Peace DeMain Family"
» Norma DeMain and family on August 20, 2013
"Family was her priority and friends were in the majority!!!Mary will be sorely missed by many!!"
» Cliff and Bea Householder on August 20, 2013
"Mary was a great neighbor,also taught our children. We will never forget her."
» Pat and Karen Timlin on August 21, 2013
Friend
"My prayers are with your family at this time of loss. The loss of your mother is a huge life change regardless of circumstance. Everybody loves their mother. I am praying for you . Jimmy Hay"
» James hay on August 22, 2013
Sign the Guestbook
---