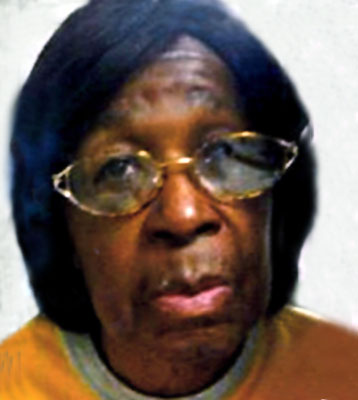 JUANITA LAVERNE FERRELL
CONCORD, N.C. – Juanita Laverne Ferrell, 91, formerly of Youngstown, died on July 20, 2013, at CMC NorthEast, N.C.
Born Dec. 24, 1921, in Birmingham, Ala., she was the daughter of the late Ms. Tommy Banks and stepdaughter of the late Mr. Milton Harkless.
Ms. Farrell graduated from South High School in Youngstown and then went on to work for TAMCO. She was a member of St. Andrews Church for much of her life in Youngstown and also a member of the Elks Lodge.
Ms. Ferrell was preceded in death by her husband, Johnny Ferrell; her grandson, David Ferrell Sr.; two sisters, Millison Brooks and Gwendolyn Green; and a brother, Joseph Harkless.
She is survived by a son, David Ferrell Jr.; stepson, Jay Roy; a granddaughter whom she reared, Ms. Dorothy Thomas; a grandson, David Ferrell Jr. ; and a host of great-grandchildren, as well as great-great-grandchildren, nieces, nephews, cousins, and other relatives and friends also survive.
Guestbook Entries
« Be the first to sign JUANITA LAVERNE FERRELL guestbook.
---