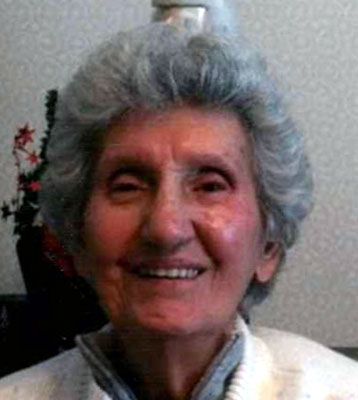 HELEN LOUISE WACHT
YOUNGSTOWN – Funeral services will be held on Wednesday, Aug. 21, at noon at St. Patrick's Church for Helen Louise Wacht, 89, who passed away on Sunday.
Helen was born in Youngstown, daughter of John Janik and Catherine Holecko.
Helen was a caretaker, housekeeper and homemaker, and also worked at Triangle Coat Factory. She was a member of St. Patrick Church in Youngstown. She was also a loving mother and grandmother, she loved to cook and bake and loved her birds.
Surviving are four daughters, Shirley (Melvin) Currie of Baltimore, Stella (Walter) Spikell of Boardman, Darla (James) Richison of Medina and Darlene (John) Fulvi of Youngstown; a brother, William Janik of Austintown; and four grandchildren, Alex (Sandra) Kubiak, Holly Fulvi, Petra Currie and Hannah Fulvi.
She was preceded in death by her parents; her husband, Theodore J. Wacht, whom she married Sept. 27, 1947; and two sisters, Mary Sikora and Betty Chytra.
Friends will be received on Wednesday, Aug. 21, from 10:45 to 11:45 a.m. at St. Patrick's Church, 1420 Oak Hill Ave., Youngstown.
The family would like to thank Hospice of the Valley for their care in Helen's final days.
Visit www.vaschak-kirilafh.com to view this obituary or to send condolences to the family
Guestbook Entries
"My thoughts and prayers are with you all."
» Martha Livingston on August 20, 2013
"My deepest sympathy to your family for the loss of your Mom. My prayers are with you all."
» Bev Baker on August 20, 2013
"I'm so sorry for your families loss. It's a difficult time. You will be in my thoughts and prayers"
» Linda Lanterman on August 22, 2013
"My thoughts and prayers are with you all at this difficult time"
» Patty Mazzarino on August 22, 2013
Sign the Guestbook
---