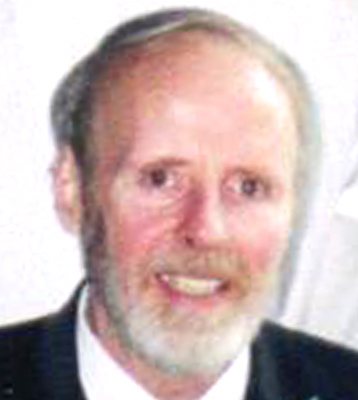 MICHAEL FRANCIS THORNTON
BOARDMAN – There will be a funeral service held on Wednesday, Aug. 21, 2013, at 11 a.m. at the Rossi & Santucci Funeral Home, 4700 Market St. in Boardman, with Father Edward Noga officiating for Michael Francis Thornton, 64, who passed away Friday evening, Aug. 16, 2013, at St. Elizabeth Boardman Health Center.
Mike will always be remembered and loved by his family and friends.
He was born Dec. 5, 1948, in Youngstown, the son of William and Mary (Devaney) Thornton and was a lifelong area resident.
Mike was a 1967 graduate of Cardinal Mooney High School. Following graduation he was in the U.S. Army Reserves for two years.
He was employed for over 30 years with General Motors Lordstown and retired in 2006.
Mike was a member of the Sigma Club, where he would enjoy playing cards with his friends and socializing. He loved playing cards, listening to Neil Diamond, but more than anything else was a devoted, true and loyal fan to the New York Yankees.
He leaves behind to hold on to his precious memories, his beloved wife of over 28 years, the former Susan Hill-Bennett Thornton, whom he married on March 23, 1985; two daughters, Jennifer Nicastro of Boardman and Tammy (James) Yavorsky of Austintown; five grandchildren, Aurora, Jocelyn, and Michael Thornton, Matthew Nicastro and Abbigail Yavorsky; a brother, William Thornton; and a sister, Kathleen (Andrew) Scarmack.
Besides his parents Mike was preceded in death by two brothers, Jacky and James "Jim" Thornton; and three sisters, Margaret Thornton, Carolyn Jean Cappabianca and Patricia Thornton.
Friends may call on Tuesday, Aug. 20, 2013, from 4 p.m. until 7 p.m. and Wednesday from 10:30 a.m. until 10:50 a.m. at the Rossi & Santucci Funeral Home, 4700 Market St. in Boardman.
Burial will take place at Forest Lawn Cemetery in Boardman.
Family and friends may visit www.rossisantuccifh.com to view this obituary, sign the guest book and send condolences to the Thornton family.
In lieu of flowers, material contributions may be made in Michael's name to Angels for Animals, 4750 W. South Range Road, Canfield, OH 44406.
Guestbook Entries
"Thoughts, prayers and deepest sympathy in your time of loss. I am a fellow classmate of Mike's. God bless. "
» Theresa (Moschella)Marian on August 19, 2013
"I had the pleasure of knowing Mike with the Sigma Club . Good guy that I will truly miss. "
» Joseph Mike on August 20, 2013
"Our thoughts and prayers are with Sue and the family. "
» The Hazenstab's on August 21, 2013
Sign the Guestbook
---