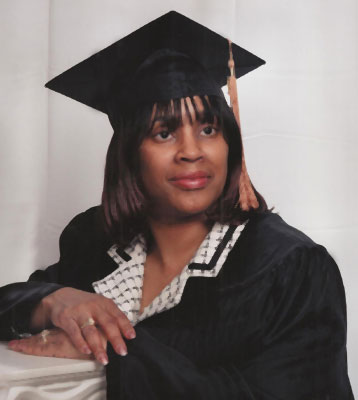 MARY LEE HOWELL
AUSTINTOWN – A funeral service celebrating the life of Mrs. Mary Lee Howell will be held Friday, Aug. 16, at 11 a.m. the Tabernacle Baptist Church.
On Aug. 9, 2013, Mary Lee Howell departed this life to be with our Lord Savior Jesus Christ after a long illness.
Mary was born April 19, 1962 in Welch, W.Va., a daughter of Willis and Louvenia Berger Smith.
Mary was a 1980 graduate of East High School and she attended Youngstown State University. She graduated with a Bachelor in Business from Malone College in Canton, and in 1986, she gave her life to the Lord and became a minister. She was a faithful member of Jesus Christ True Church of the Apostolic Faith Youngstown, where she ministered and witnessed to those who crossed her path.
Mary worked as a fiscal supervisor for DRC-Ohio State Penitentiary and Ohio Dept. of Natural Resources for 28 years. She truly loved her DRC family.
Mary loved praising the Lord, interior decorating, floral arrangements, gardening and fishing.
She leaves to cherish her memory, her loving husband, Robert L. Howell, whom she married on Aug. 30, 1986; her grandson, Earl B. Lewis IV, whom she reared of Youngstown; her mother, Louvenia Taylor of Grove City, Ohio; her father and stepmother, Willis and Nancy Smith of Columbus; two sons, Delonte (Tanar) Smith of Cleveland and Earl B. Lewis III of Youngstown; a sister, Connie (Stan) Treece of Grove City; four brothers, Willis (Patrice) Smith of Columbus, Leonard Smith, Alonzo Smith, all of Youngstown, and William Smith of Dallas; half brother, Ernest Smith Columbus; a host of grandchildren; and other relatives and dear friends.
She was preceded in death by grandparents, James and Pastor Willie Mae Jackson, Overa Lee Smith and John and Mary Smith; a brother, Clyde Smith; and half sister Kim Bagley.
Friends may call Thursday from 3 to 5 p.m. at the Washington Funeral Home.
The family will receive friends Friday one hour prior to services at the church.
Please visit jewashingtonfuneralservices.com to leave condolences and to sign the online guestbook.
Ministry of comfort provided by the J.E. Washington Funeral Services Inc.
Guestbook Entries
"Prayers go out to entire family. We all grew up together and she was truly a wonderful person. May she rest in peace"
» Alice Hogan (Smith) on August 13, 2013
"To Mom Taylor and Connie, I know you will truly miss Mary, but know that she is in a better place, with God. We must all travel this road and I know Mary was ready to meet her maker. I thank God that she does not have to suffer in this life any more. Mom, I saw a lot of you in Mary and Connie she was truly your best friend. Mary will be missed but not forgotten. I saw the annointing and beauty the first time I met her. God is good and we were all blessed to have been a part of her life. To God who is Glory and Mary who is partaking in it all. May God bless and keep you all. I love you, Ollie"
» Ollie on August 13, 2013
"I worked with Mary at OSP and thought a lot of her. Her smile and humor were always a bright spot in the day. She will be missed. My sincere prayers and thoughts are with her family."
» Tracy England on August 14, 2013
"To the Howell/Smith/Berger Family! We are Praying for you! I know Mary was awesome and truly a woman of God! She will be sadly missed. Love you all with all my heart! (Tawunya)"
» Apostles Leonard & Tawunya Hicks on August 16, 2013
Sign the Guestbook
---