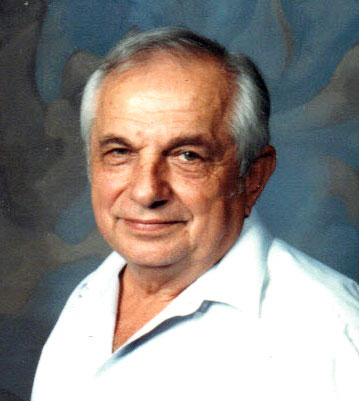 THOMAS J. BENICH
NEWTON FALLS – Thomas J. Benich, 87, entered into eternal rest on Tuesday, July 30, at Community Skilled Nursing Centre.
On Aug. 8, 1925, in Newton Falls, Thomas M. and Mary Ribic Benich welcomed the birth of their son, Thomas.
After graduating from Newton Falls High School in 1943 and with World War II in progress, Tom entered the U.S. Army Air Corps, serving in the European-African-Middle Eastern Theater. He earned the rank of Staff Sgt. and received numerous Bronze Stars. After the war he served in the Air Force Reserves.
Thomas was employed as a warehouse foreman at the Air Force Reserve Base in Vienna for 40 years, retiring from his duties in July of 1982.
On Oct. 1, 1955, at St. Mary Church in Newton Falls, Thomas Benich and Eleanor D. Yochman were united into marriage. The family grew to include their two children, James and Denise.
Thomas attended the North Mar Church in Warren and was a member of Newton Falls VFW 3332. In his spare time he enjoyed gardening and doing home repairs, but above all else he enjoyed spending time with his family.
Cherished memories of Thomas will be carried on by his wife, Eleanor of Newton Falls; son, James T. (Michelle) Benich of Cortland; daughter, Denise Benich of Leo, Ind.; brother, Joseph Benich and sister, Ann Wortman, both of Newton Falls; grandchildren, Michael Benich, Sarah Benich, Carissa McCall, Melissa McNabb and Wayne Perry; and three great-grandchildren.
Preceding Thomas in death were his parents; sisters, Mary Jewell, Marge Davis, Helen Braden and Dorothy Reynolds; and brothers, George and James Benich.
Friends may call from 5 to 8 p.m. today, Aug. 2, at the Borowski Memorial Home in Newton Falls, where services will be held at 10 a.m. on Saturday, Aug. 3, with Pastor Bob Long officiating.
Thomas will be laid to rest at St. Joseph Cemetery in Paris Township.
Guestbook Entries
The best Dad ever
"I miss you Dad!"
» Denise on September 12, 2017
Sign the Guestbook
---