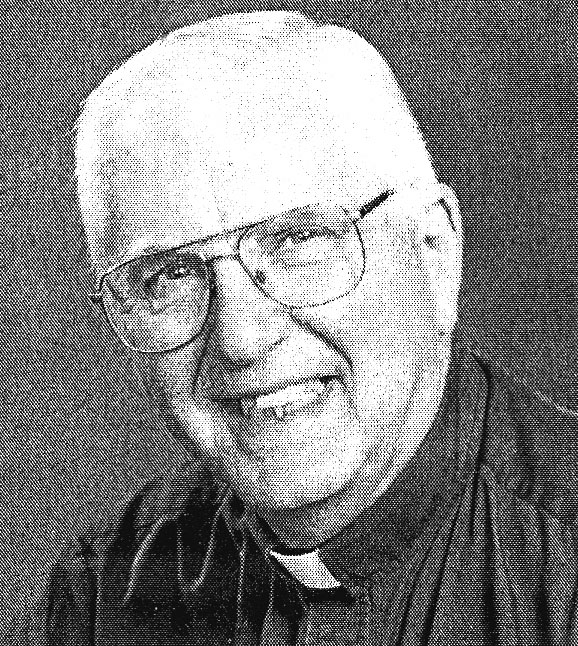 REV. PETER E. CAMPBELL MSC
AURORA, ILL.– There will be a memorial service on the evening of Aug. 5, at 7 p.m. at Our Lady of Mt. Carmel Church, 343 Via Mt. Carmel Ave. in Youngstown, for the Rev. Peter E. Campbell, MSC, a member of the Missionaries of the Sacred Heart, who passed away peacefully on Monday, July 1, 2013.
He was born on Feb. 1, 1934, in Chicago, to John and Albina (Elliott) Campbell, both now deceased.
In the fall of 1948, he entered Sacred Heart Mission Seminary in Geneva, Ill. In 1953, he transferred to the novitiate in Youngstown, making his first profession of vows in 1954 as a Missionary of the Sacred Heart. He continued his studies for the priesthood at Sacred Heart Seminary in Shelby, making perpetual profession of vows in 1957.
Fr. Peter was ordained to the priesthood on May 28, 1960. From 1969 to 1986, Fr. Peter was assigned as program director at the Sacred Heart Retreat and Renewal Center in Youngstown. At the Youngstown retreat house, Fr. Peter developed a retreat program called Life's Healing Journey, which he later expanded into a three stage process for conversion and renewal. This process incorporates the spirituality of the Heart of Christ with well-founded principles of psychology, with the intent of reestablishing spiritual and emotional integrity.
In 1986, he was transferred from Youngstown to the provincial headquarters in Aurora, bringing the program to the Midwest and then expanded to California as well.
He retired in 2010, at which time Fr. Peter achieved his dream of writing two books, "Life's Healing Journey, A Path to Peace," published in August of 2010 and "You're Not the Person I Want You to Be," published in December of 2012.
He is survived by his sisters, Mary Ellen (Bill) Rynearson of Lisle, Ill., Joan Mueller of Beloit, Wis. and Judy (Skip) Hushaw of Aurora, Ill.; brothers, John (Elisa) Campbell of Eagen, Minn., Joe Campbell of Wauwatosa, Wis. and Duncan Campbell of Prescott, Wis.; as well as a number of nieces and nephews.
In addition to his parents, Fr. Peter was preceded in death by his sister, Terri Campbell; his brother, Jim Campbell; and brother-in-law, Chuck Mueller.
Donations can be made to Missionaries of the Sacred Heart of Life's Healing Journey, P.O. Box 270, Aurora, IL.
Visit www.schiavonefh.com to share condolences.
Guestbook Entries
"Peter was a great person of deep Faith and brokenness seen in others as well as oneself. I worked with him on his development with his team or Loving Listeners and stayed with the program until it slowly left. Since his mission moved. I remained in grief work and would like to purchase his books. My current address, 15 Patriot Crescent, Hamilton, Oh 44513"
» Annmarie Fabilli on August 2, 2013
Sign the Guestbook
---