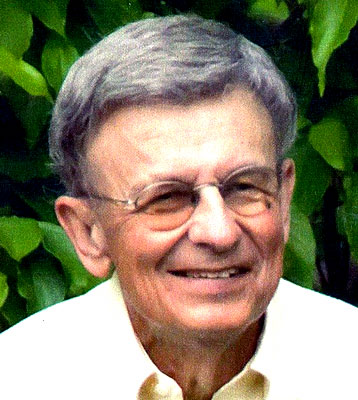 MICHAEL S. MAMRICK
CANTON, GA. – Funeral services will be held at 10 a.m. Saturday, Aug. 3, 2013, at Sts. Peter and Paul Evangelical Lutheran Church in Sharon, Pa., for Michael S. Mamrick, 74, who passed away on July 30, 2013, at home after an 11 year battle with multiple myeloma.
Michael was born on July 5, 1939, in Youngstown, to Steven and Rose (Sajewich) Mamrick.
He graduated from Girard High School and continued his education at The Ohio State University receiving a Bachelor of Science in Electrical Engineering. While at Ohio State, he was a member of the Triangle Fraternity. He then graduated from Kent State University with a Master's in Mathematics.
He lived in Liberty Township before moving to Canton in 2002.
After his graduation, Michael taught Mathematics at Youngstown State University for two years before he began his career for GM-Packard Electric in Warren, as a staff research engineer. During his years at Packard, he solved many electrical problems that were major issues. He received recognition for the most wanted program by solving the intermittent electrical glove box lamp socket. He had three patents in his name for circuit protector and crimp connection anaerobic seal. He was also a Registered Professional Engineer.
In 1999, Michael was inducted into the Packard Electric Excellence Hall of Fame Delphi Automotive System, where he led Packard's entry into the era of electronic interfaces.
After he retired from Packard, he joined Molex in Auburn Hills, Mich., as a senior research engineer. He continued to use his knowledge of solving electrical problems for the automotive industry.
His past time was spent listening to polkas and big band music, arranging music, playing the keyboard, and gardening vegetables and roses.
He was preceded in death by his parents, Steve and Rose Mamrick.
He is survived by and will be sadly missed his wife, Marion (Petro) Mamrick, of 46 years; and his three children, Michael (Susan) Mamrick, Michele (John) Hardigree, and Marla (Brad) Young. He will also be missed by his seven grandchildren, Kayla, Jason, Matthew, Jack, Michael, Brady, and Lillian, and his brother, Ron (Marilyn) Mamrick.
Calling hours will be Saturday from 9 to 10 a.m. at Sts. Peter and Paul Evangelical Lutheran Church, 699 Stambaugh Ave., Sharon, PA 16146, prior to the service.
In lieu of flowers, memorial donations may be made to the Timothy Lutheran Church, 556 Arnold Mill Road, Woodstock, GA 30188 or the Holy Trinity Ukrainian Church, 526 Ryan Ave., Youngstown, OH 44502 or a charity of our choice.
Local arrangements are entrusted to the care of the Stewart-Kyle Funeral Home in Hubbard.
Family and friends are invited to visit the funeral home's website at www.stewart-kyle.com to share memories and condolences.
Guestbook Entries
"Mrs. Mamrick, so sorry for the loss of your husband. God bless you and your family at this difficult time. I will keep you and your family in my prayers. "
» Todd Coonce on August 2, 2013
"Mick you are deeply missed and I will never forget the interesting conversations we had throughout the years. I feel truly blessed to have had such a great and multi-talented father-in-law. Love, Brad"
» Bradley H. Young D.M.D. on August 3, 2013
"Mike was a mentor to me when I was starting out in the engineering field, I wouldn't be where I am today if it wasn't for Mike. God Bless. Jerry Molex Inc"
» Gerald Baldridge on August 6, 2013
Sign the Guestbook
---