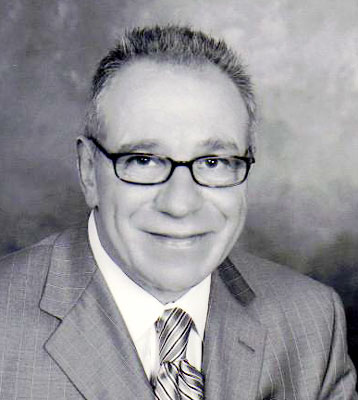 E. GREGORY TIERNO
POLAND – There will be a Mass of Christian Burial held on Saturday, Aug. 3, 2013, at 10:30 a.m. at St. Paul the Apostle Church, 10143 Main St., New Middletown, with Father Stephen Popovich officiating for E. Gregory Tierno, 64, who passed away July 31, 2013, at his home in Poland, after a courageous nine month battle with lung cancer, surrounded by his family and loved ones.
Greg was born Oct. 9, 1948, in Latrobe, Pa., son of Frank A. Tierno and Mary Santarelli Tierno.
He graduated from Derry Area High School, where he participated in track, wrestling and the debate team. He was awarded a Pennsylvania Higher Education Scholarship and attended the University of Pittsburgh. He concluded his undergraduate degree at Youngstown State University, where he served as president of his fraternity and of the Alumni Association Board of Directors. He did graduate studies at Indiana University of Pennsylvania. Upon graduation, he taught in the Youngstown City School district and coached basketball while winning the City Series three of four years.
Greg left teaching for a career in the insurance field. He became a Claim Supervisor for Underwriters Adjusting Company and worked in Southfield, Mich. Upon his return to the area, he became Risk Manager for a local trucking firm. In 1982, he began his company Insurance Claim Service, which served northeastern Ohio and western Pennsylvania. He was also managing partner of CommonCents Energy. He has authored periodicals and books on the insurance industry.
He served on numerous boards and organizations in the Mahoning Valley, which included the American Heart Association, March of Dimes, The Penguin Club, YSU Alumni Board, Curbstone Coaches, Junior Achievement Volunteer, Leadership Mahoning Valley, Italian Scholarship League, Youngstown Opera Guild, Mahoning Valley Italian American Sports Hall of Fame, Trumbull County Wolves Club Den 22 and many national, regional and local professional organizations which included the Chamber of Commerce, Home Builders Association, Better Business Bureau, the National Wolves Club Scholarship Committee and scholarship chairman for the state and local Association of Insurance.
Greg served as president on the Board of Directors for the Mahoning Valley Italian American Sports Hall of Fame, which honored him as Man of the Year in 1997. He was a member of the National Association of Independent Insurance Adjusters, Youngstown Claims Association and is listed in Bests' Directory for Insurance Attorneys and Adjusters. He was an active member of St. Paul the Apostle Church.
He leaves to his cherished memory, his fiancée, Patricia Caldrone; a brother, Andrew Tierno, of Bedford, N.H.; along with many family members and godchildren.
He was preceded in death by his parents.
Friends may call on Saturday, Aug. 3, 2013, from 8:30 a.m. until 10:20 a.m. at St. Paul the Apostle Church, 10143 Main St., New Middletown.
Arrangements have been entrusted to the professional care of the Rossi & Santucci Funeral Home, 4700 Market St., Boardman.
Burial will take place at Resurrection Cemetery, Austintown.
In lieu of flowers, memory contributions can be made in Greg's name to Hospice of the Valley, 5190 Market St., Youngstown, OH 44512.
Family and friends may visit www.rossisantuccifh.com to view this obituary, sign the guest book and to send condolences to Greg's family.
Guestbook Entries
"Greg...the best! Patti you are in my thoughts and prayers."
» Liz McGarry on August 2, 2013
"Greg...the best! Patti you are in my thoughts and prayers."
» Liz McGarry on August 2, 2013
""Greg" Integrity, Fun, the nicest guy you'll ever meet. Professional, Class, a good business associate...Patti, thoughts and prayers go out to you"
» Jim Montecalvo on August 2, 2013
"Our deepest sympathy to you Patti, Greg was a wonderful asset to our community, and also a loyal friend. We will miss him."
» John & Cindy Torquati on August 2, 2013
"Greg, We will miss you greatly, Heaven is a better place now that your are there Rest my friend. Patty you are in our thoughts and prayers, God Bless"
» Mark And Debbi DiRenzo on August 3, 2013
Sign the Guestbook
---