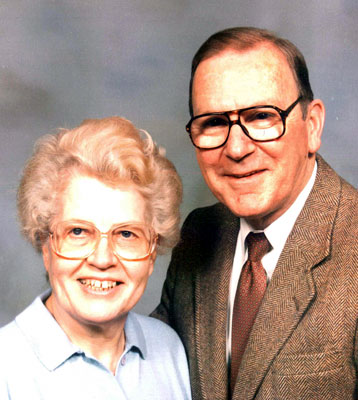 WILLIAM WALTON MORRIS
"Together Again"
NILES – William Walton Morris, 82, passed away Sunday, April 28, 2013, at the Cleveland Clinic Foundation.
He was born March 24, 1931, in Augusta, Ga., a son of the late Lamar and Frances Hickman Morris.
He married Gisela Burgdorf on Feb. 25, 1956.
He received his Bachelor's Degree from the College of Charleston, his Masters Degree from Duke University and his Doctorate from John Hopkins University. He was a cost analyst with Thomas Steel and was a Professor at several universities, including Franklin and Marshall University, the College of Charleston, the University of North Carolina and Florida State University. He was a veteran of the U.S. Army, having served during the Korean War.
Walton was a member of St. Mark Evangelical Lutheran Church and S.P.E.B.S.Q.S.A.
Memories of Walton will be carried on by his three sons, James Morris of Niles, Thomas (Roxane) Morris of Howland and David (Angela) Morris of Youngstown; his daughter, Katherine (Kent) Hall of Charleston, S.C.; brother, Ernest (Ellen) Morris of Winston Salem, N.C.; and six grandchildren, Gregory and Jeffrey Hall, Robert, Jonnah, David Jr. and Spencer Morris.
He was preceded in death by his parents; wife, Gisela Burgdorf Morris; and two grandchildren, Grace Morris and Douglas Hall.
Services will be held at 11 a.m. on Friday, May 3, 2013, at St. Mark Evangelical Lutheran Church, where the Rev. Dee Emmert will officiate.
Friends may call from 6 to 8 p.m. on May 2, 2013, at Carl W. Hall Funeral Home.
Walton will be laid to rest at Pineview Memorial Park in Warren.
The family requests that material contributions be made to St. Mark Lutheran Church, 571 Parkman Road SW, Warren, OH 44485, in his memory.
Guestbook Entries
"David, My deepest condolences on hearing of the passing of your Father. I will keep your family in my thoughts in the coming days."
» Roger Chamberlain on May 3, 2013
"I am so sorry to learn of the death of Mr. Morris. I did not know him. I am friends with his son David and Angela his wife. Death is so unnatural. He is now in God's memory. One day this scripture will be fulfilled Revelation 21:4--God will wipe out every tear from our eyes and death will be no more, no more mourning or outcry, no more pain the former things will have passed away. God has promised us a resurrection of the dead. We will see our dead loved ones again. My husband, Phil & I are sorry for your loss. We will be thinking of you during this terrible time. "
» Dorothy Pruitt on April 30, 2013
"David, My deepest condolences on hearing of the passing of your Father. I will keep your family in my thoughts in the coming days."
» Roger Chamberlain on May 3, 2013
"We are so sorry to hear that your father has passed, such a wonderful person will never be forgotten. He was a friend to all who knew him and will be greatly missed."
» Bob and Family... on May 12, 2013
Sign the Guestbook
---