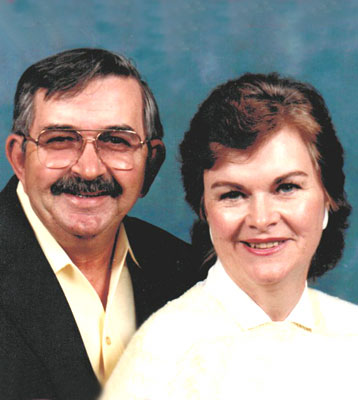 JANET EILEEN CLOSE
"Together Again"
SEBRING – Janet Eileen Close, 79, formerly of Alliance, passed away on Friday, April 26, 2013, at Crandall Medical Center in Sebring.
Janet was born in North Jackson, on Sept. 21, 1933, the daughter of the late Lewis E. and Erma D. (Hacker) Schlabaugh.
She attended Jackson Milton Schools and was the "Mail Lady" for their family business, United Tool and Die. She was a member of the Church of Christ and enjoyed bowling, golfing and shopping for all sorts of things.
Survivors include her three sons, Dennis (Debbie) Close of Sebring, Gary (Colleen) Close of Salem and Todd (Barb) Close of Sebring; seven grandchildren; nine great-grandchildren; and a sister, Sandra S. (Pat) Keney of North Jackson.
Besides her parents, she was preceded in death by her husband, Donald Close on July 14, 2001; a son, Richard J. Close; a great-grandson, Richard Michael; and a brother, Robert L. Schlabaugh.
A funeral service will be held on Thursday, May 2, 2013, at the Gednetz-Ruzek Funeral Home at 11 a.m., with Pastor Richard Mikes officiating.
Visitation will be held on Thursday, the hour prior to the service.
Burial will take place at Highland Memorial Park in Beloit.
In lieu of flowers, memorial contributions can be made in Janet's honor to Hospice of the Valley, 5190 Market St., Boardman, OH 44512 or to the Cope Foundation, P.O. Box 1251, Melville, NY 11747.
Arrangements are by the Gednetz-Ruzek Funeral Home.
Friends may visit www.grfuneralhome.com to send condolences and to sign the guest register online.
Guestbook Entries
Sign the Guestbook
---