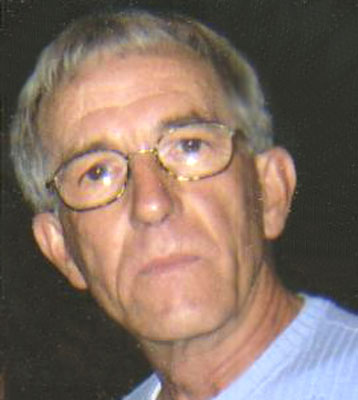 JACK G. BEAKE
YOUNGSTOWN – A funeral service to celebrate the life of Jack G. Beake, 69, will be held at 11 a.m. on Monday at the Fox Funeral Home, officiated by Pastor Russ Adams. Jack died unexpectedly Thursday morning at ValleyCare Northside Medical Center, surrounded by his friends and family. 
Jack was born on Oct. 22, 1943, in Youngstown, a son of the late Thomas and Ruth McGaughey Beake and was a life-long area resident. 
He graduated from South High School with the Class of 1962. He was a veteran in the U.S. Army. He was police officer who worked for Mahoning County Sheriffs Department, Mill Creek Park, Canfield Fair Grounds and Youngstown Developmental Center, until retiring on Oct. 31, 2003. Currently, he had been working as a Youngstown State University Police Officer. He belonged to the Eagles Club, a member the F.O.P. and was on the South High School Class Reunion Committee.
He will be greatly missed by his sister, Margaret Arnaut, with whom he made his home and several nieces, nephews, great-nieces and great-nephews and great-great-nieces and nephews.
Besides his parents, Jack was preceded in death by his brother, Thomas (Edith) Beake; his sister, Ruth Sauceman; and his brother-in-law, Leo Arnaut.
Friends may call from 4 to 7 p.m. on Sunday at the Fox Funeral Home, 4700 Market St., Boardman, OH 44512.
Family and friends may visit www.foxfuneralhome.org to view this obituary and to send condolences.
Guestbook Entries
neice
"Uncle Jack was a kind and caring man. I admire his life long dedication to the civil service. May he rest in peace."
» Cherise Hamm on April 29, 2013
Mr. (San Jacinto, Ca.)
"So sorry. Worked with Jack. He was a great guy."
» Walter Healey on April 27, 2013
"Loved Jack. Knew him from way back in he 60s. Always enjoyed his sense of humor. Lately I would always talk to him at the YSU games that he worked. One of the really good ones."
» Michael DeNiro on April 27, 2013
"I knew Jack from childhood.We played baseball together at Chicago field. Remembered his face at once after over 50 years. Good guy"
» Michael Hilson on April 28, 2013
"I knew Jack from childhood.We played baseball together at Chicago field. Remembered his face at once after over 50 years. Good guy"
» Michael Hilson on April 28, 2013
"I probably met Jack when I was about 9 or 10 years old. I grew up on Chicago Ave. I believe he lived on Summer St. We played baseball at Chicago field. I had not seen him in at least 55 years. "
» Mike Hilson on April 28, 2013
"Remember him from my days at YSU. He was a great guy who always made time to talk to my father and I. May his soul rest in peace."
» JACK CONROY on April 29, 2013
Sign the Guestbook
---