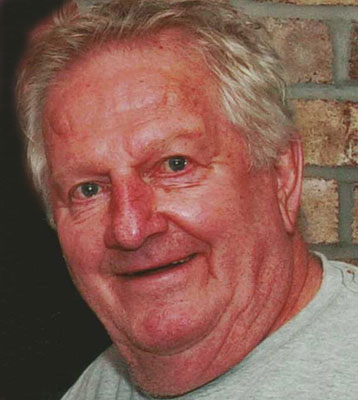 DONALD EUGENE 'GENE' ELLIS
AUSTINTOWN – Private funeral services were held at the Vaschak-Kirila Funeral Home for Donald Eugene "Gene" Ellis, 80, who passed away at Cleveland Clinic on Sunday.
He was born July 8, 1932, in Youngstown, the son of Stella Egolf Clapp and Donald Horace Ellis.
He was a 1950 graduate of South High School. He was a self-employed contractor and a past member of Carpenters Local No. 171.
Surviving are three sons, Donald (Lisa) Ellis of Austintown, Greg Ellis (fianceé Cindy) of Elsworth and Jeff (Tammy) of Austintown; two daughters, Shellie Pitman (Marc) of Kalispell, Mont. and Debbie Purins of Boardman; and a sister, Janet Ilas of Boardman. He also leaves grandchildren, Jason DeRose (Michele), Breanna DeRose (Time Sipple), Donny, Brittany, Jeffrey, Joshua, Chelsea, Gregory and Garrett Ellis, Destiny McGinnis and Christopher Martin and two great-granddaughters, Stella and Taylor Sipple. He also leaves a companion, Betty Rupert.
Preceded in death are his parents and a granddaughter, Sarah DeRose.
Visit www.vaschak-kirilafh.com to view this obituary or to send condolences to the family.
Guestbook Entries
cousin/employee
"This is so sad for me to hear of Gene's passing. Our thoughts and prayers go out to the family. Gene was special to me, as he taught me the carpenters trade the correct way. I will always remember his laugh and the look, and you would never know what would come out of his mouth. It wouild bne funny and something you would remember the rest of your life. I am glad Gene was part of my life."
» Ralph Egolf on April 26, 2013
YCS CONCRETE
"Sorry to hear of your dad passing away.Everyone who knew your dad liked him,he was a very hard worker. my thoughts and prayers are with the whole family.Ed"
» ED WILHELM on April 26, 2013
"Our Thoughts and Prayers are with your whole Family. Gene was a close Friend and a Great Guy. Our Father will meet him at the Gates."
» The Clayton Boys on April 26, 2013
"Sorry to here about your dad, knew your dad from the Plaza Lumber days, he was a hell of a guy. "
» Tom Clarke on April 26, 2013
Sign the Guestbook
---