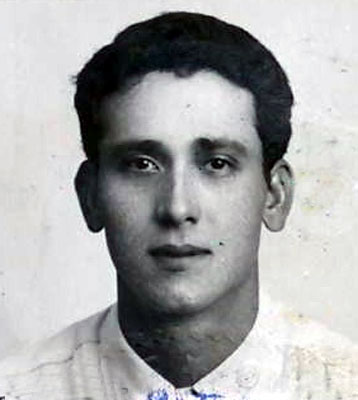 LOWELLVILLE – Dominic Anthony Pangrazio, 83, died April 24, 2013, at Vibra Hospital.
Mr. Pangrazio was born Oct. 16, 1929, in Italy, a son of Joseph and Antoinette Pangrazio. He moved from Italy to Lowellville in 1947.
Dominic worked at LTV Steel until its closing. He was a member of Holy Rosary Church. He loved working in the garden.
He will be dearly missed by his wife, the former Anita Colucci, whom he married Oct. 13, 1951; one daughter, Vivian Kwasnic of Lowellville; and numerous nieces and nephews.
Besides his parents, Dominic was preceded in death by a one daughter, Jody Pangrazio-Krecken; and two brothers, Frank and Joseph Pangrazio.
A prayer service will be held on Saturday at 10 a.m. at the Cunningham-Becker Funeral Home, Lowellville, followed by Mass of Christian Burial at 10:30 a.m. at the Holy Rosary Church.
Interment will be at Holy Rosary Cemetery.
Friends and family will be received Saturday from 9 to 10 a.m. at the funeral home.
Please visit www.beckerobits.com to send condolences.