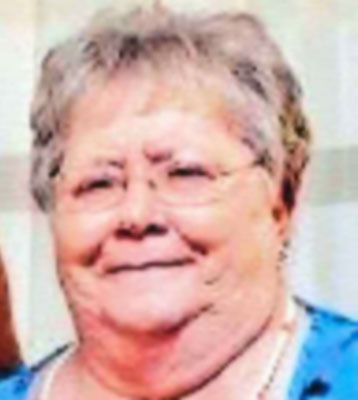 GLORIA JEAN ELDER
BELOIT – Funeral services will be  at 11 a.m. Wednesday at Lane Family Funeral Homes, Canfield Chapel, 65 N. Broad St., for Gloria Jean Elder, 71, who died Friday afternoon at Aultman Hospital in Canton. 
Gloria was born March 9, 1942, in Salem, a daughter of the late Rolland and Margaret Bratt Sprowl.
She was a stay-at-home mother until her children were grown, and then she worked as a nurses aide for Hutton Nursing Home in Salem and Copeland Oaks in Sebring. She was a member of the Holly Rebekah Lodge No. 747 of Sebring.  Gloria enjoyed playing bingo and various crafts. 
She leaves her husband, James L. Elder. whom she married Nov. 9, 1958; a daughter, Darla Grace (Richard) Wagner of Macedonia; two sons, Dale E. (Denise) Elder of Salem, and Leonard C. (Alexandra) Elder of Tucson, Ariz.; her grandchildren, Derek Elder, Danielle Tabor, Kirstin Elder, Jacob Sanor, Dustin Elder, James Matthew Elder, Darby Elder, Becky Wagner, John Wagner, Angela Jimenez, Reuben Jimenez, Betty Sainz, and Nikki Ibarra; three sisters, Peggy Knestrick of Hanoverton, and Delores Rance  and Jackie Pirone and one brother, John Sprowl, all of Salem. 
Besides her parents, Gloria was preceded in death by two sisters, Connie Woolf and Dorothy Wickersham; and one brother, Rolland Sprowl. 
Friends may call on Tuesday  from 5 to 7 p.m. at Lane Family Funeral Homes, Canfield Chapel.
Guestbook Entries
« Be the first to sign GLORIA JEAN ELDER guestbook.
---