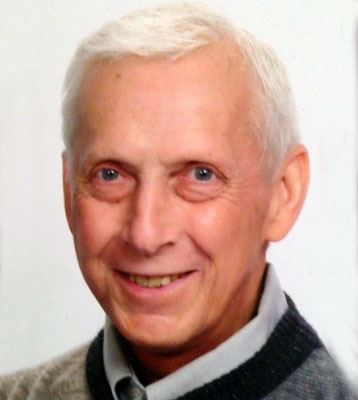 GARY L. ROMEO
COLUMBIANA - Gary L. Romeo, 68, passed away at his home Monday evening, April 8, 2013, after a courageous battle with cancer.
Gary was born March 22, 1945, in Columbiana, a son of the late James and Leora Miner Romeo and had lived in this area all of his life.
He was a 1964 graduate of Columbiana High School and served in the Army Reserves from 1965 thru 1971.
He was a meat cutter for area supermarkets, including A&P, Golden Dawn, Sparkle and Giant Eagle for almost 50 years. Gary was a member of St. Jude Catholic Church in Columbiana. He loved golfing, classic cars and most of all spending time with his family.
He is survived by his loving wife of 37 years, the former Mary M. Cannatti, whom he married June 26, 1976; his daughter, Jill Marie (Melvin) Miller of Leetonia; his son, Matthew James (Jenna) Romeo of Dublin; the loves of his life, his grandchildren, Kayleigh, Kirkland, Kerrigan and Karlisle Miller and Olivia Romeo; a brother, James (Carol) Romeo of Columbiana; and Roberta (Bobbi) Lower, whom he loved like a sister.
Funeral services will be held at 5 p.m. Thursday, April 11, 2013, at the Warrick-Kummer-Rettig Funeral Home in Columbiana, with Deacon Dr. Louis Cosentino officiating.
Friends may call from 3 to 5 p.m. at the funeral home.
Burial will be at Columbiana Cemetery.
Memorial contributions in memory of Gary may be made to the American Cancer Society and Hospice of the Valley.
Please visit www.familycareservices.com to sign the guest register and to send condolences to the family.
Guestbook Entries
cousin
"so sorry to hear of gary's death. May Jesus hold him in the palm of His hand forever"
» denny bell (miner) on April 9, 2013
Sign the Guestbook
---