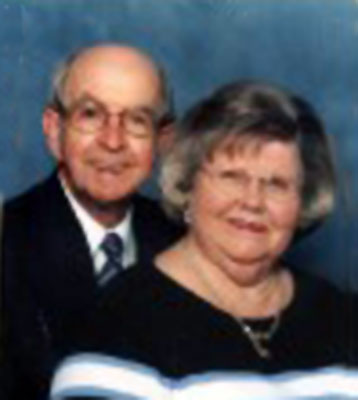 BETTY JEAN GOLDSBORO
"Together Again"
POLAND - Funeral services will be held Thursday at 11 a.m. at the Westminster Presbyterian Church for Betty Jean Goldsboro, 83, who passed away early Tuesday morning at Hospice House.
Betty was born Nov. 11, 1929, in High House, Pa., a daughter of the late Robert G. and Helen (Ream) Goodwin.
Betty worked for the Bell Telephone Co. of Pennsylvania and later for F. W. Woolworth Co., where she retired from. She was a member of the Westminster Presbyterian Church and the Chiro Sunday school class.
Her husband of 62 years, Kenneth A. Goldsboro, whom she married Jan. 29, 1949, passed away April 1, 2010.
Betty leaves two beloved children, a daughter, Karen Kalcic of Poland and a son, Kenneth G. (Caroline) Goldsboro of Poland; and three grandchildren, Adam (Fiance Christa Mastramico) Kalcic of Stow, and Kenny and Kaylee of Poland.
Family and friends may call today from 5 to 8 p.m. at the Higgins-Reardon Funeral Homes, Boardman-Canfield Chapel and Thursday from 10 to 11 a.m. at the church.
The family requests that material tributes take the form of contributions to the Westminster Church Building Fund, 119 Stadium Drive, Boardman, OH 44512.
Guestbook Entries
"Sincere condolences to the loved ones left behind. May you seek comfort in each other during this time of grief."
» Jim Boots on April 10, 2013
Sign the Guestbook
---