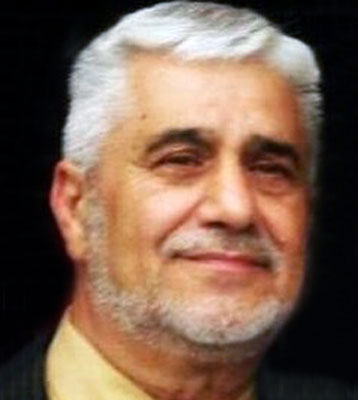 NILES – Nicholas Mariotti Jr., 72, died 8:39 a.m. Sunday morning at his residence in Niles.
Nick was born Feb. 18, 1941, in Youngstown, the son of Nicholas Sr. and Mary Levero Mariotti.
A 1959 graduate of Niles McKinley High School, Nick worked at US Steel for 22 years in the inspection department and later at Taylor Steel in Warren for 18 years as a splitter, before retiring in 2003.
Nick was a member of Our Lady of Mount Carmel Parish in Niles, Niles Frontliners and Rebounders and enjoyed sports, casino trips and most of all spending time with his family, especially his grandchildren.
He will be deeply missed by his wife, Sandra Stull Mariotti, whom he married Aug. 4 ,1962; son Nicholas G. Mariotti (Nicholle) of Leesburg, Va.; two daughters, Lisa Sypert (Michael) of Mount Juliet, Tenn. and Laurie Paden (Scott) of Niles; brother Anthony Mariotti (Kristine) of Niles; sister Marlene Mariotti of Niles; and seven grandchildren, Alyssa, Ariana, Alec and Andrew Sypert, Scott and Kyle Paden, and Sophia Mariotti.
He was preceded in death by his parents; and sister Carolyn Mariotti.
Friends may call from 4 to 7 p.m. Wednesday at the Joseph Rossi and Sons Funeral Home in Niles, where the Mount Carmel Bereavement Ministry will conduct prayers at 6:30 p.m.
Funeral services will be held at 10 a.m. Thursday at the funeral home, officiated by Father John Michael Lavelle.
Burial will be at Niles City Cemetery.
Family and friends may visit www.josephrossifuneralhome.com to view this obituary, email condolences, and sign the guestbook.
"Thank you Uncle Nick for the warm smile, uplifting spirit, and sincere love that I always felt in your presence; beginning with the greeting "Hey, Georgie!" Until I see you again, please put in a good word to Jesus for me and tell my dad and all the others that I love and miss, I can't wait to see them all again! "
» George Stull on April 9, 2013
nephew
"Thank you Uncle Nick for the warm smile, uplifting spirit, and sincere love that I always felt in your presence; beginning with the greeting "Hey, Georgie!" Until I see you again, please put in a good word to Jesus for me and tell my dad and all the others that I love and miss, I can't wait to see them all again! "
» George Stull on April 9, 2013