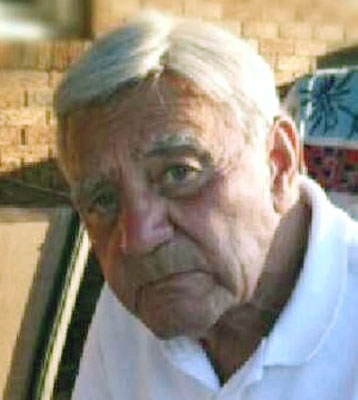 JAMES N. GAVOZZI
BOARDMAN – James N. Gavozzi, 83, passed away on Saturday, April 6, 2013, at his residence in Boardman.
He was born on Sept. 3, 1929, in Youngstown, to the late Nellie (Davolio) Gavozzi and Nicholas Gavozzi.
James Gavozzi was married to the late Sophie A. (Bush) Gavozzi for over 50 years.
He leaves his son, John Gavozzi of Cincinnati; grandchild, Angela Gavozzi; brother, Ted Gavozzi; and sister, Dolores Venne, all of Boardman.
He was predeceased by his parents; wife; and son, James Gavozzi Jr.
He was a graduate of Woodrow Wilson High School, where he was a three year letterman in football.
He retired from Conrail Railroad, where he worked as a conductor. James was a Korean conflict Navy veteran.
Jim was an avid golfer and fisherman. He also enjoyed gardening and using his artistic talents painting with oils and acrylics on canvas. He golfed on average of two to three times per week and had a hole-in-one to his credit. He was a member of St. Charles Church.
Calling hours will be held at the Fabrizio Funeral Home on Wednesday, April 10, 2013, from 4 to 7 p.m.
Funeral services will be held at St. Charles Church on Thursday, April 11, 2013, at 10:30 a.m.
The family would like to extend a special thank you to the staff at MVI Hospice for their care and compassion and ask that donations be made to the American Cancer Society, 525 N. Broad St., Canfield, OH 44406.
Guestbook Entries
"John and Angela, Our prayers and condolences are with you. Uncle Jimmy will be truely missed."
» Carrie Hornyak, Tristan & Trenton on April 10, 2013
"Dear Nancy, Diane & family, Our deepest sympathy, thoughts and prayers are with. We are out if town at the present, but know that we are thinking of you. God Bless you, Charlotte & Don Davolio "
» Charlotte & Don Davolio on April 9, 2013
"Dear Johnny and family, Jimmy was a good friend to my husband John Collins. You have my deepest sympathy on your loss. Sincerely, Pat Collins"
» Pat Collins on April 9, 2013
"John, So sorry to hear about your Dad. He was a good man. I'll always remember him with a smile on his face."
» Dave Ohle on April 9, 2013
"John, Angela & family, My prayers and thoughts are with you. RIP Uncle Jimmy, love and miss you."
» Cynthia J Hornyak on April 10, 2013
Sign the Guestbook
---